Maingear Is Inciting A Revolt With Its New Compact Gaming PC Packing Up To An RTX 4090
In case you missed it,
Maingear
recently unveiled a 'Drops' program in which the boutique system builder looks to dive "back into our roots" with preconfigured systems based on the hottest hardware (something we can obviously get behind at
HotHardware
), as well as limited edition runs. Though the program is only a month old, Maingear is already announcing its second drop, the Revolt series.
The underlying theme of the Revolt series is compact gaming built around HYTE's Revolt 3 chassis, a mini-ITX enclosure with a handle on top for easy transport. It's an attractive design that looks like it bears relation to Microsoft's Xbox Series X, but with more ventilation and faster hardware. How much faster depends on on the configuration.
Maingear is offering half a dozen configurations: Silver, Gold, Platinum, Diamond, Legendary, and Ultimate, each with a more powerful GPU (GeForce RTX 4060, GeForce RTX 4060 Ti, GeForce RTX 4070, GeForce RTX 4070 Ti, GeForce RTX 4080, and
GeForce RTX 4090
).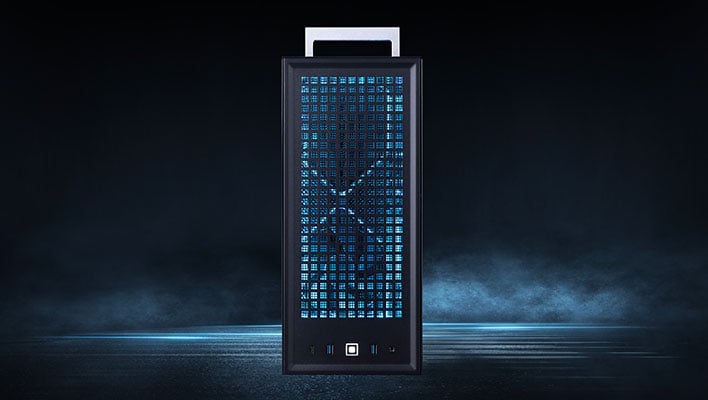 Pricing starts at $1,499, which gets you the Silver config with a Core i5-13400F processor, GeForce RTX 4060 graphics card, ASRock B670M-ITX WiFi DDR4 motherboard, 16GB T-Force Delta RGB DDR5-3600 memory, 512GB Solidigm P41 NVMe SSD, Cooler Master V850 SFX 80+ Gold power supply unit, BeQuiet Dark Rock TF2 cooler, RGB case lighting, and Windows 11 Home.

The Gold tier steps up the GPU firepower to a GeForce RTX 4060 Ti while keeping the rest of the config the same, while the Platinum model ups the ante with a GeForce RTX 4070, Core i5-13600K, MSI MPG B760i Edge WiFi-ITX, 32GB DDR5-6000 RAM, and 1TB SSD.
Maingear's Diamond SKU is similar to the Platinum model except it gets a faster GeForce RTX 4070 Ti GPU and Core i7-13700K CPU. Meanwhile, the Legendary config takes it a step further by pairing a Core i9-13900K processor with a GeForce RTX 4080 GPU.
Finally, the Ultimate config rocks a GeForce RTX 4090 graphics card, Core i9-13900K processor, ASUS ROG Strix Z790-I Gaming ITX motherboard, 32GB DDR5-6000 RAM, 2TB Solidigm P44 SSD, and a Cooler Master V1100 SFX 80+ Platinum PSU.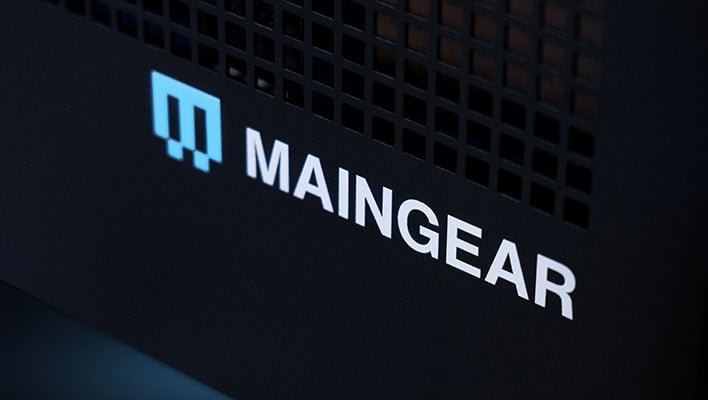 "The Revolt series drop is a game-changer that provides gamers a powerful advantage, regardless of where life takes them! This isn't just another gaming PC, it's a showcase of our expert team coming together with industry partners to create a wildly unique and capable series of esports-ready desktops that are uncompromisingly powerful, compact, and portable," said Wallace Santos, CEO and co-founder of Maingear.
Maingear says you can expect the same
boutique experience
as always for its new
Revolt series
, meaning "meticulously selected and rigorously tested" hardware that are hand-assembled by its team in New Jersey. Each config comes with a one-year warranty that can be upgraded to three years.