Logitech G Launches Next-Gen Yeti Mics And Litra Lights To Level Up Your Game Streams
Logitech G has unveiled two new variations to the legendary Yeti mic and its Litra Beam LX light for content creators. The latest additions to Logitech G's lineup aim to provide broadcast-style audio and pro-level lighting for creators that all work seamlessly with Logitech's G Hub software.
If anyone asks a seasoned
content creator
what a person should put their money into when entering the streaming world, many will suggest audio. Being heard clearly is a must for anyone looking to make their mark in the content creation business. Many of those same seasoned veterans will also tell you that they have either used or know someone who has used a Yeti mic at some point in their career.
Logitech G
has given the iconic mic two new looks and a bump in performance.
Yeti Orb
One of the most well-known mics in the streaming business has been the Yeti Snowball Ice. This round mic has provided aspiring content creators an affordable way to up their audio instead of using the boom mic attached to their headset for many years. The mic has received a makeover and a name change, the Yeti Orb.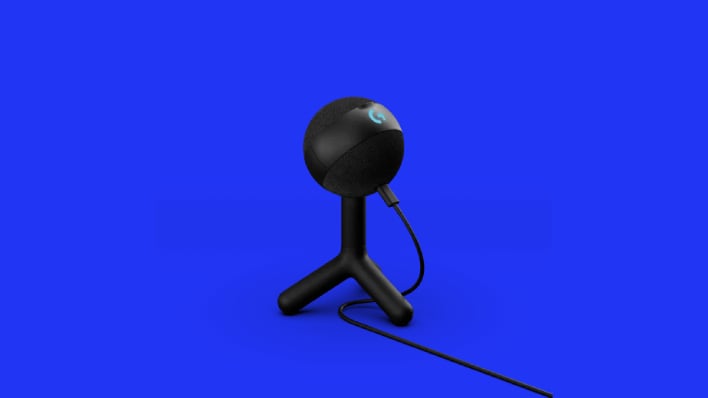 The Yeti Orb contains a condenser mic capsule with a cardioid pickup pattern. When the mic is paired with the included Blue VO!CE software and the available presets, achieving clear vocals will be quick and easy. Its sleek new look should blend into a setup, making it a visual asset on camera.
The USB plug-and-play Logitech G
Yeti Orb
is available for pre-order for only $59.99.
Yeti GX
The Yeti GX is a USB plug-and-play mic that is easy to setup and use. The company says it is a premium, broadcast-style gaming microphone with unparalleled performance. The mic features a supercardioid pickup pattern, better at isolating vocals in a noisy environment.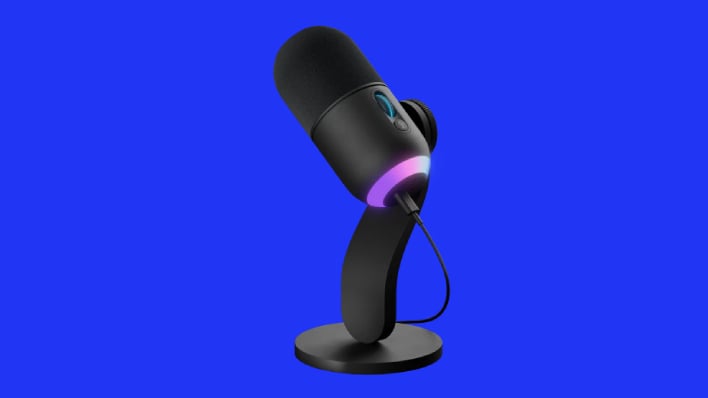 Combining a custom dynamic capsule with advanced software means the Logitech GX will reject noisy key clicks while improving overall sound. The Blue VO!CE software adds to the experience by protecting against clipping and providing the means of finetuning the mic audio even further.
The Logitech G
Yeti GX
is currently available for pre-order for $149.99.
Logitech Litra Beam LX
There is a plethora of options for
cameras
that streamers to choose from, but without proper lighting, even the most expensive can appear cheap. The Logitech Litra Beam LX is a dual-sided RGB streaming light that can improve any webcam's performance.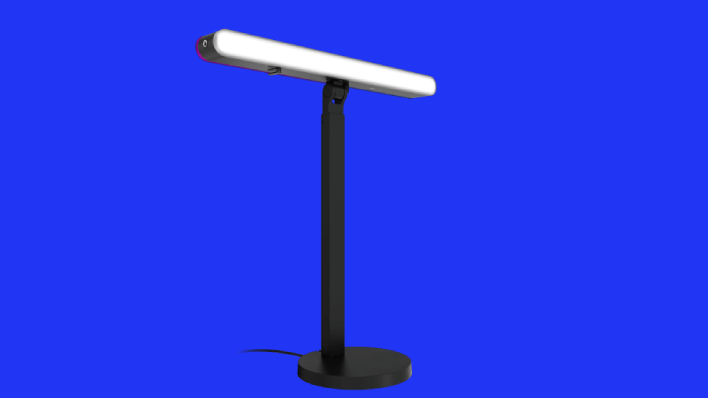 On one side of the Litra Beam LX is a key light that focuses on improving natural skin tones. TrueSoft powers this front-facing key light for producing cinematic color accuracy and advanced diffusion that eliminates distracting shadows.
The other side is meant to illuminate the user's space with Lightsync RGB accent lighting. It features 16 million color combinations that can be controlled by Lightsync software and find the right ambiance for any environment. The light can be controlled via Bluetooth or USB, giving content creators complete control of all their compatible devices.
The Logitech G
Litra Beam LX
can be pre-ordered for $149.99.