Blackmagic iPhone Camera App Unlocks Pro Recording Tools For Hollywood-Style Videos.
As Blackmagic Design announces its feature-rich Blackmagic Camera app, content creators who own an iPhone have another reason to celebrate. This new app allows creators access to professional features used for feature films, television, and documentaries right in their pockets.
Content creators are always looking for ways to up their game regarding new ways of capturing incredible footage. Many have a bag full of
cameras
, lenses, and accessories they lug around just in case an opportunity arises. Blackmagic Camera gives creators a new tool for their arsenal that won't take up any additional space, as it will be incorporated into the
iPhone
they carry.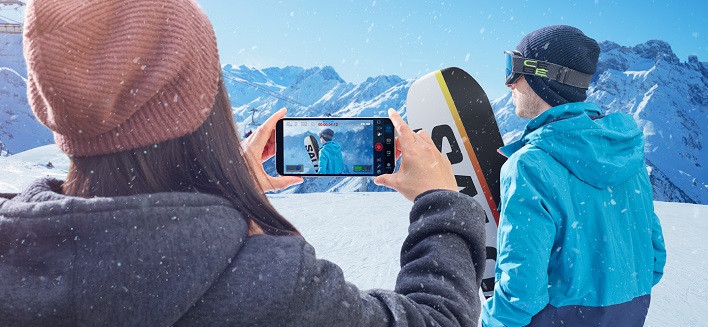 Imagine being out for a nightly stroll around the neighborhood and seeing a sunset that would be perfect for a project you are working on. The thought of a missed opportunity overcomes you, but you remember you have an iPhone and the Blackmagic Camera app installed. You take the device out of your pocket, load up the app, and within a few moments, you capture the sunset in a cinematic look that is fit for the big screen. Not only did you capture the moment, but it was saved to Blackmagic Cloud, which allows for obtaining the footage back in the studio in mere minutes.
According to the company, Blackmagic Camera offers all the controls a creator needs to set up and begin filming quickly. It is interactive, so users can tap any item and change settings without searching through confusing menus.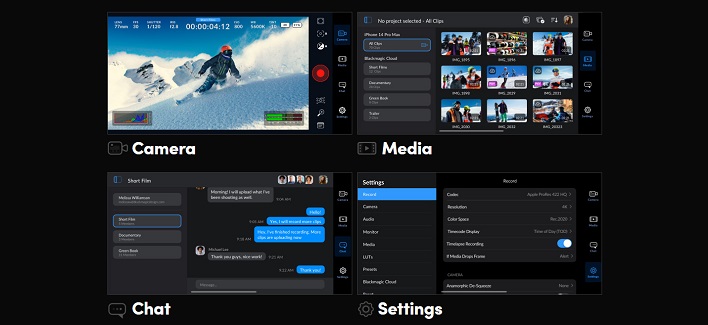 The app allows for autofocus by tapping the screen in the area the user wants to focus on and being able to shoot in 16:9 or vertical aspect ratios. Users can also use media management tabs, including uploading to Blackmagic Cloud, chat, and access to advanced menus.
The included heads-up display, or HUD, contains vital controls such as lens selection, frame rate, shutter angle, timecode, ISO, white balance, tint, histogram, and audio levels. These settings can be adjusted quickly and easily by tapping the interactive icons. Users can also hide the heads-up display to see what they capture more clearly.
Another great feature is the app's integration with DaVinci Resolve. These great products are free to download and use, making them excellent choices for any
content creator
.
The
Blackmagic Camera
app is available to download from the Apple App Store. Users will need to create a Blackmagic ID to access Blackmagic Cloud storage.