Intel's Low Power Raptor Lake-T CPUs Finally Land At Retail, Here's A Pricing Breakdown
Intel's T-series
Raptor Lake
processors have finally made it to retail, in Germany at least. German PC-centric retailer CaseKing has
listed
stocks of the full range of (relatively) power-thrifty desktop RPL CPUs. To tune the processors down to 35W, Intel has typically drastically cut both base and boost clocks, but other important key specs like core counts and cache sizes remain intact. Pricing in Germany is pegged to match the corresponding non-T parts, and we are looking at a dollarconverted range of $155 for the Intel Core i3-13100T, up to $674 for the Core i9-13900T.
Let us have a closer look at what is on offer and what compromises have been made to reduce typical power consumption compared with
the mainstream
non-suffixed 65W desktop parts. Starting at the top-end, the new Intel Core i9-13900T with 24 cores (8P+16E) has P-core base/boost clocks of 1.1/5.3GHz. This
compares
against the i9-13900 with 2.0/5.6GHz. Max turbo power for the T-chip is also cut from 219W to 106W. Similarly, the Core i7-13700T sees P-cores with a 700MHz lower base, and 300MHz
sliced off
its boost frequency, while cutting max turbo power from 219W to 106W.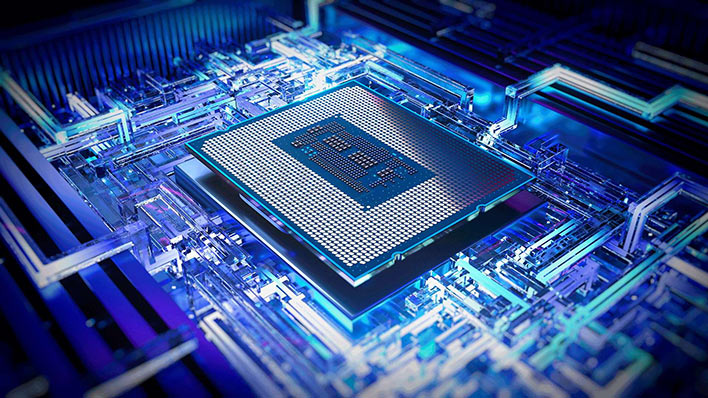 At the lower end of the new offerings, the frequency cuts are still of the same order of magnitude seen above. For example, the new Intel Core i3-13100T with 4 cores (4P+0E) has P-core base/boost clocks of 2.5/4.2GHz. This
compares
against the i3-13100 with 3.4/4.5GHz. Max turbo power for the T-chip is also cut from 89W to 69W.
Pricing Breakdown
Moving onto pricing, as we mentioned in the intro, CaseKing is looking for the same sized dollop of cash for the RPL T-series as the faster mainstream parts. In USD terms, converted from Euros today, that means the following:
i9-13900T @ $674 (629€)
i7-13700T @ $470 (439€)
i5-13600T @ $309 (289€)
i5-13500T @ $284 (265€)
i5-13400T @ $273 (255€)
i3-13100T @ $155 (145€)
We have also seen these T-series CPUs for sale in Japan and expect US availability and actual US retail prices to follow shortly.
Who Wants An Intel T-Series CPU Anyway?
Why would you want a T-series chip, given the clock deficits involved? These CPUs still offer plenty of performance for a balanced system, run cooler, and offer a big step up from traditional lower-power budget CPU offerings. They can be a great choice for
SFF
and HTPCs, which may use confined or limited airflow cases. Lower clocks also mean quieter fan profiles can be created. Moreover, a small system's power / thermal budget can be shifted towards a beefier GPU if desirable.