Intel Arrow Lake-HX Breaks Cover For Next-Gen Laptop Gaming Dominance
There is quite a bit of intrigue surrounding Intel's CPU roadmap, in large part because of back and forth rumors regarding the chip maker's plan to release or not release a desktop variant of Meteor Lake. Clarity will come in time. Either way, we know that
Arrow
Lake also figures into Intel's future chip plans, and a key part of that lineup suggests it is hard at work prepping a round of extreme performance mobile Arrow Lake CPUs for gaming.
We still don't have any concrete specifications to share on how many cores and threads will don Arrow Lake, or how much cache will figure into the equation. But while we sit back and wait for more information, a popular leaker on Twitter has discovered a closeup of an Arrow Lake-HX interposer that seemingly confirms a key detail. Have a look...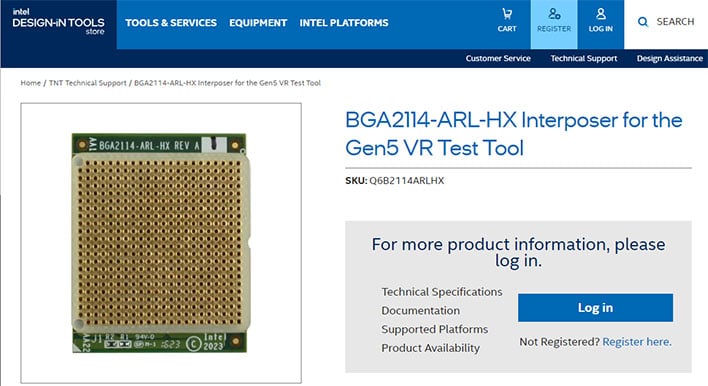 Hat tip goes out to
@harukaze5719
for the discovery, which can found on Intel's
Design-In Tools site
. According to the listing, this is a mobile ball grid array (BGA) interposer for a Gen 5 VR test tool of some sort, for Intel's Arrow Lake-HX lineup. It carries the label "BGA2114-ARL-HX" suggesting that Arrow Lake-HX will leverage a BGA2114 socket.
As such, Intel has essentially confirmed that Arrow Lake-HX will be slightly larger than Raptor Lake-HX, which uses a BGA1792 package. It remains to be seen how exactly Intel will make use of the larger area and additional contact points.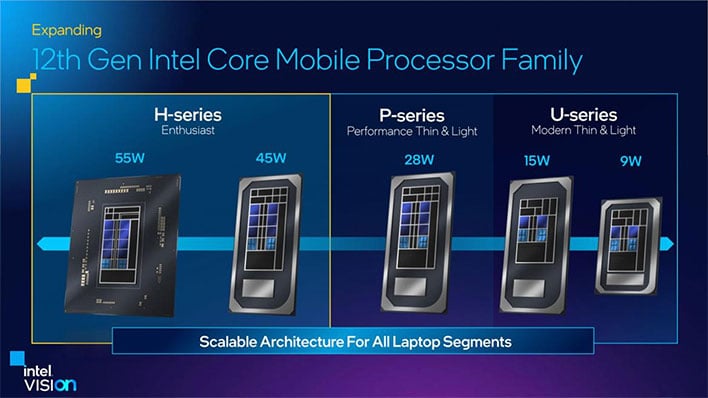 What we can reasonably assume is that these will be potent parts. Intel first
introduced "HX" chips
with its 12th Gen Alder Lake stack, expanding its H-series to include higher-wattage CPUs that offer "desktop-caliber technology in a mobile package." At the time, Intel called HX a "very focused segment" of Alder Lake.
Intel followed this up with an
13th Gen Raptor Lake-HX
parts with up to 24 cores and 32 threads comprised of up to 8 P-cores and 16 E-cores, culminating in the Core i9-13980HX.
Intel's HX processors take aim at mobile workstations and enthusiast-grade gaming laptops. The same will be true of Arrow Lake-HX when it arrives. If past leaks and rumors are correct, Arrow Lake-S desktop CPUs will top out at up to 24 cores and 32 threads comprised of P-cores based on Lion Cove and E-cores based on Skymont. Same goes for the HX parts, if Intel follows the same HX blueprint.
There's still plenty of time to speculate, though, as Arrow Lake is on track to release in 2024.