How To Preload Hogwarts Legacy On Steam And When WB Games Will Flip The Switch
There may not be as many
Harry Potter
fans as there once were, but the series definitely still has legions of hardcore devotees that snap up every bit of "Wizarding World" media. Those fans are no doubt frothing at the mouth to play the new Avalanche Software title
Hogwarts Legacy
, which is the first big-budget video game set in the fictional universe in a couple of console generations.
The title officially releases on February 10th, which is this coming Friday. It'll open up for play at 1PM EST, for some reason. If you're dying to play the game early, you can cough up an extra $10 for the Digital Deluxe edition that gets you early access to the game today.
Folks who buy
before the official release on the 10th will get an exclusive Onyx Hippogriff mount, and if you buy the Deluxe Edition, besides early access, you'll also get a "Dark Arts" costume set and an edgy Thestral mount.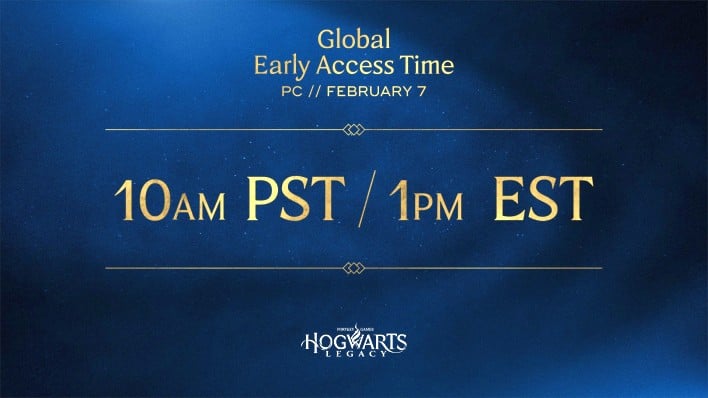 As you can see, the starter gun has already fired; you could be playing
Hogwarts Legacy
right now if you bought the Deluxe edition. Folks who don't mind waiting until Friday can go ahead and pre-load the game, at least on PC. That's contrary to a public statement
made by the developer
on February 4th, when it initially stated that pre-loading wouldn't be possible.
If you're a bit in the dark on this game but casually interested, we can tell you that it's an open-world role-playing-game where you play as a transfer student to English wizarding school Hogwarts. The game is set in the 19th century, so none of the beloved characters from the franchise are present. Despite that, it will feel immediately familiar to fans of the world because not much has changed in the world of wizards in the last hundred years.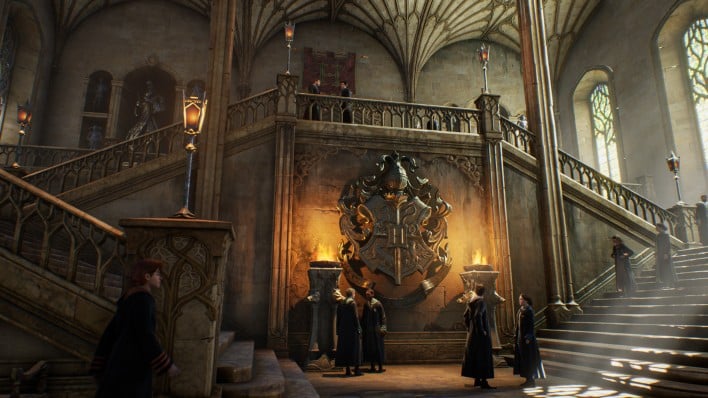 The PC version currently sits at an
82% on Metacritic
, with the greatest praises coming from those who enjoy the world and setting that the game apparently recreates flawlessly. The biggest complaints in reviews so far are that the gameplay is fairly stock for the genre and that it simply doesn't really do anything original: it's a fairly standard (if exceptionally well-executed) open-world RPG with a coat of
Harry Potter
paint.
If that sounds like your jam, you can
snag the game on Steam
for $60, or $70 if you want to play today. Just make sure your system is up to the task; the
requirements are pretty high
.