Google Pixel 8 Rumored For A Bigger Battery, Faster Charging And Wi-Fi 7
The jump from Pixel 6 to Pixel 7 wasn't huge, but Google didn't need to do much. The Pixel 6 was the first of the series that got everything mostly right, and the next version improved upon that. The Pixel 8, however, is shaping up to be a more substantial update. The rumor mill has already provided
possible display improvements
and a
desktop mode
, and now we have a smattering of additional details regarding charging, battery capacity, and more.
The latest information comes by way of
Android Authority
, which claims to have an internal source at
Google
. Said source has told the publication that Google will finally increase charging speeds, which have lagged behind the competition, topping out at 23W for the Pixel 7 Pro. The increase won't put Google in contention with the likes of OnePlus, which has some phones that charge at over 100W. No, Google is boosting the Pixel 8 modestly to 24W (up from 20W) and the Pixel 8 Pro will support 27W charging. They're all much faster than the Pixel 7a (above), which reaches just 18W.
Notably, those are only the wired speeds. It appears that wireless charging rates will remind the same. They'll top out at 20W (Pixel 8) and 23W (Pixel 8 Pro) with the Pixel Stand 2, which almost no one has because it's a whopping $80. The phones will only charge at 12W on standard Qi pads. There will at least be a little boost to battery capacity. The Pixel 8 will reported add about 200mAh to reach 4,485mAh (minimum, not typical capacity), and the Pixel 8 Pro will gain a tenth as much to hit 4,926mAh (again, minimum capacity).
The Pixel 6 and 7 used the BCM4389 chip from Broadcom for Wi-Fi and Bluetooth, which supported the latest (at the time) Wi-Fi 6e standard. This is unrelated to the upcoming
Tensor G3
release. The Pixel 8 and 8 Pro will reportedly move to the BCM4398, which supports Wi-Fi 7. Unfortunately, Wi-Fi 7 is still rare, but it theoretically brings improved speeds and latency while also boosting reliability. Google's UWB (ultra-wideband) implementation is still around, despite being chronically underused, and it's still limited to the Pro model.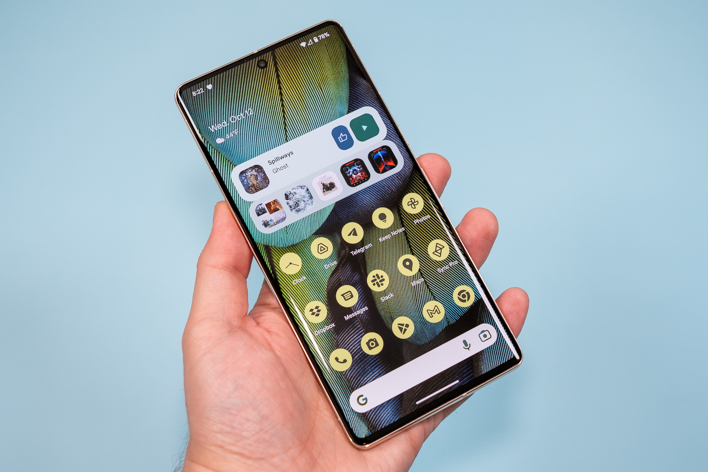 The Pixel 7 Pro.
Finally, Android Authority says that the Pixel 8 will be available in a few more countries, including Austria, Switzerland, Belgium, and Portugal. It's nice to see Google expanding availability, but this is still a tiny fraction of the world. Currently, Pixel phones are available in 17 countries. Compare that to Apple's presence in 139 countries.
There will probably be more leaks as we get toward the end of the summer. Almost every Pixel phone
ends up leaking
during the prototype or early retail manufacturing run, so you can still look forward to that.