Google Pixel 7a Makes A Cameo With Tensor G2 And A 6.1-Inch OLED Screen
Leaked images of the upcoming Google
Pixel 7a
smartphone have emerged, as well as some of the specs it will presumably ship with. Google's Pixel 7a is expected to launch just before summer, 2023.
It is not unusual for images and expected specs to be leaked ahead of a smartphone release, especially when it comes to Google's Pixel lineup. So, it is no surprise that as the announcement of the Pixel 7a nears, more leaks would be emerging. This time around, leakster Gadgetsdata has posted a few tidbits of what he says can be expected, along with a few purported photos of the device itself.
As for the leaked specs, they do seem to line up with what one would expect. The screen is said to be a 6.1-inch, FHD+ OLED with a 90Hz refresh rate, an improvement over the 60Hz panel that came with the Pixel 6a.
The Pixel 7a will also come with the upgraded Google Tensor G2 processor that shipped with the
Pixel 7 and 7 Pro
, along with an unspecified amount of LPDDR5 RAM.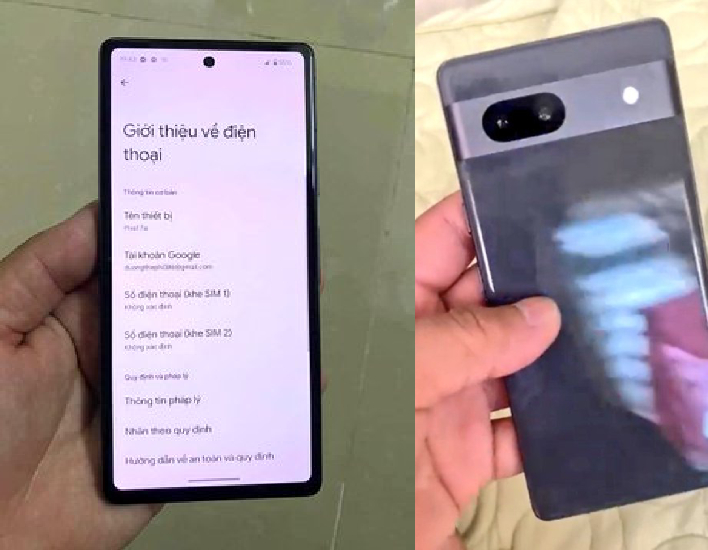 The backside of the phone looks much like the Pixel 7, with Google's camera bump that spans horizontally across the back of the device and a dual camera array. It is purported to include a 64MP Sony IMX797 and a 12MP Ultrawide camera. This would be a nice upgrade from the cameras found on the Pixel 6a.
Perhaps one of the more intriguing leaked specs is that it is said to also include 5W wireless charging, which both the 7 and 7 Pro include, but was missing from the Pixel 6a. Having a wireless charging experience, along with Google's 24+ hour battery life could be enough for some to upgrade.
One thing that is still a bit of a mystery is where the
Pixel 7a
will fall pricewise. If past pricing is any indicator, it should come with a starting price of about $450. This would place it $100 cheaper than the Pixel 7 and in line with the launch price of the Pixel 6a last year. If the leaks hold true, it could be a nice upgrade for those with an older Pixel phone and who don't need the larger screen and added bells and whistles of the Pixel 7 and 7 Pro.