This Google Firmware Update Brings Stadia Support To Existing Chromecast Ultras
Have you been itching to try out
Google
Stadia? Now may be your chance if you already own a Chromecast Ultra. Google has finally released firmware that offers Stadia support to existing Chromecast Ultra devices.
Stadia
is Google's cloud gaming service that was released this past week. Google has boasted that Stadia is compatible with a wide variety of devices and controllers, including
PS4, Xbox, and Nintendo Switch controllers
. However, this statement is not technically true. Users need a
Chromecast Ultra
to stream games on a TV. Unfortunately, not any old Chromecast Ultra would do. At launch, consumers needed to purchase the Chromecast Ultra that came with the Stadia Premier or Stadia Founder's editions.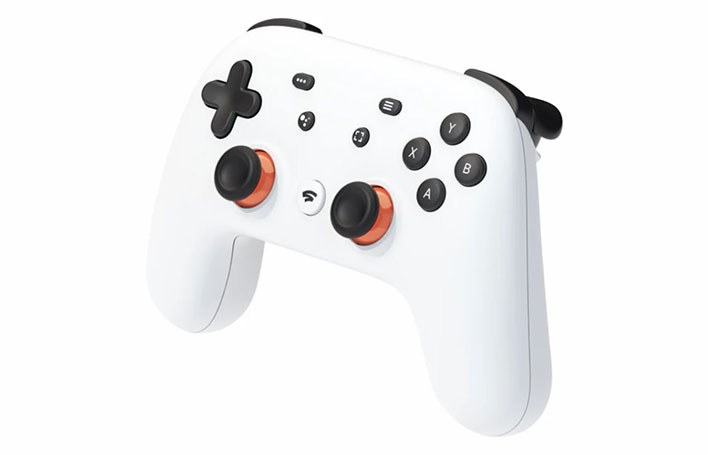 It appears that existing Chromecast Ultras are finally getting an update. A few redditors commented that the update simply appeared one day, while others noted that they needed to do a little finagling to get the update to work. Users can join the "Preview Program" that can be found in the Home App. Once the user has rebooted their device, they should be on version 1.42.180348 or above. Users should see a Stadia overlay on their screen. This update should add Stadia compatibility, but users may need to complete a few cycles of reboots before the update will work.
There are a few important things to note. First, Stadia is not compatible with other
Chromecast
models. Second, there have been some reports of
Chromecast Ultras overheating
. u/armadeon7479 reported, "I was in the middle of a fight in
Destiny 2
when suddenly my Chromecast died and lost connectivity to the network. I went to unplug it from the power and it was extremely hot." Others have echoed their similar experiences and concerns. Last, several users who purchased the Stadia Founder's Editions are
missing access codes
. Google has promised that they are issuing access codes in the order that they received pre-orders.
Nearly two dozen games are currently available including
Red Dead Redemption 2
,
Final Fantasy XV
, and
Wolfenstein: Youngblood
. At least five more games will be available by the end of the year. Their gaming lineup as well as available pricing tiers will continue to expand in 2020.