In Case You Forgot, Google Chrome Is Leaving Millions Of Windows PCs Behind Next Month
A new year is upon us, and with it comes a barrage of announcements coinciding with the Consumer Electronics Shows (which, incidentally, doesn't even
officially
begin until tomorrow). With everything that's going on, it would be easy to forget that Google is planning to sunset support for its popular
Chrome browser
on millions of Windows PCs, so here's a reminder.
Google announced several weeks ago that the Chrome version 109 would be the
final build to retain support
for Windows 7 and Windows 8/8.1 platforms. Starting with Chrome version 110, users would need to be running Windows 10 or later to continue receiving future Chrome releases and important security patches. As of this moment, Chrome version 110 is scheduled to release on February 7, 2023.
"Older versions of Chrome will continue to work, but there will be no further updates released for users on these operating systems. If you are currently on Windows 7 and Windows 8/8.1, we encourage you to move to a supported Windows version to ensure you continue to receive the latest security updates and Chrome features," Google explains.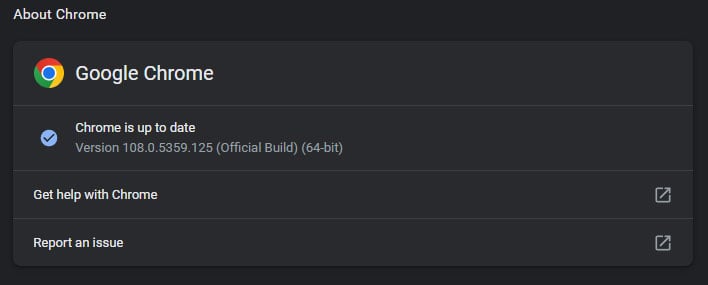 This means affected users are down to just four weeks to plan for the change, provided the date doesn't change. As of this moment, the latest stable Chrome build is version 108.0.5359.125. Version 109 has not released yet, so it's possible that Google could push back the release of Chrome 110.
It's worth noting that Google had originally planned to end support on Windows 7 way back on July 15, 2021. However, challenges presented the pandemic coaxed Google to
extend support
. At the time of the extension, Google pointed out that 22 percent of enterprise organizations had not yet updated to Windows 10.
Whether it happens
on schedule next month
or sometime after, it will affect millions of PCs. Looking at the data from
StatCounter
, Windows 7 accounts for 11.2 percent of all Windows PCs, while Windows 8 and 8.1 collectively account for 3.26 percent. So that's 14.46 percent of all Windows systems.