Give Me Your Lunch Money: Ransomware Bullies Took $3.56B From Schools In 2021
It's a new era and there's a new bully in schools. A financial bully to the school administrations, at least. That bully is ransomware, and he's an annoying jerk.

Ransomware
is an ever increasing threat that most recently has affected schools, governments, hospitals, and even individual users. This particular type of attack will encrypt data with a key that then requires the user to pay out to, typically, a crypto-currency address, before the decryption key is given in order to restore the data. The threat often comes in tandem with a deadline as well, and may even have stolen bits being threatened to be released. This is a particularly nasty attack that ultimately often results in the loss of data or embarrassing leaks.
In 2021, according to a report put together by Comparitech, 954 schools were affected by 67 individual ransomware attacks. The estimated financial impact on those educational institutions was about $3.56 billion in downtime.
Picture of an Empty Classroom
There's an interesting factor associated with this issue. Towards the beginning of the pandemic many schools wound up in a lockdown, forcing students to do their schoolwork from home. This created a rather interesting new paradigm, where in many places affected by inclement weather in the winter may no longer have snow days. Now, though, because of ransomware shutting down access to school systems, we might start seeing ransomware days where students just can't access anything. The
Comparitech data
states that over 950,000 students in the US were affected last year.
The impact on some schools was so significant that it actually caused them to shutter the doors permanently. This happened to Lincoln College, which sustained a ransomware attack in December 2021, but announced in May that it would be
shutting its doors
due to underwhelming enrollment numbers.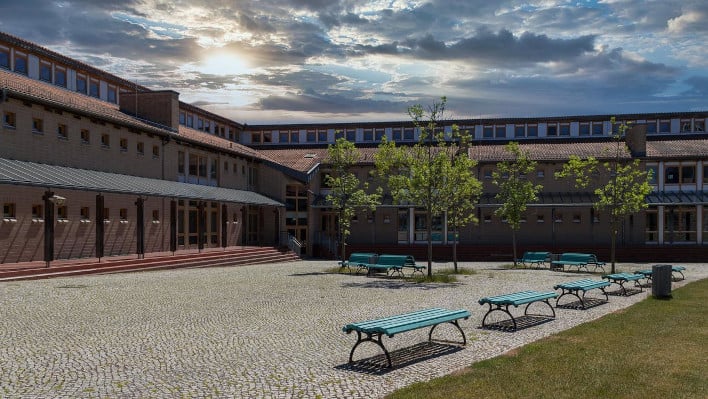 Picture of an Empty Schoolyard
This all serves as a reminder to information
security
professionals to ensure they have strong anti-malware and anti-virus protections installed on their networks. Especially if they have personal
privacy
concerns, and seeing as most school systems have a lot of information stored on their students, it's definitely a worthwhile endeavor to make sure the systems are protected. Schools could store data such as a child's prescription information, as often nurses help administer regularly scheduled prescriptions. There is enrollment data as well, which often includes personally identifying information, such as social security numbers.