Epic Launches Fortnite Icon Series Skins Starting With 'Ninja'
Epic Games has announced the launch of a new series of collaborations that it calls the Icon Series. Epic says that the Icon Series will bring together the artistic vision, personality, and attitude of top Fortnite creators. The Icon Series is building on previous collaborations with Marshmello and Major Lazer.
The first collaboration in the Icon Series is with perhaps the most famous Fortnite player out there - Ninja. Ninja has announced that after years of playing Fortnite and dreaming of his own skin in the game, he finally has one. Players can visit the item shop starting on January 16 at 7 PM ET to get the Ninja Outfit, Ninja's Edge Back Bling, Ninja Style Emote, and Dual Katanas Pickaxe.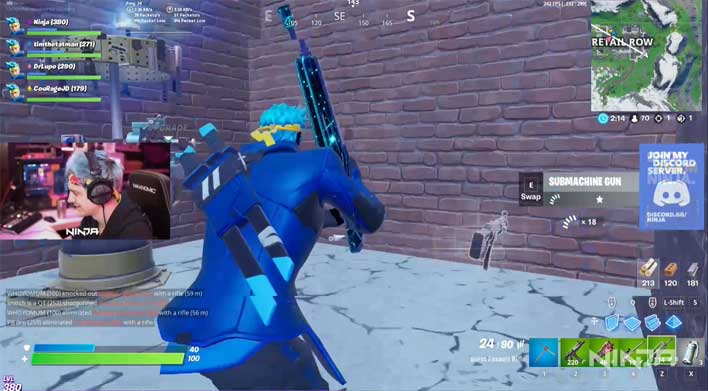 Fortnite players who enjoy watching Ninja's stream can get a glimpse of the skin in action, and a screenshot from that stream is shown here. Epic Game says that players should stay tuned for future Icon Series collaborations, and the developer is teasing future collaborations with Loserfruit and TheGrefg along with collaborations with more creators from games, music, and entertainment.
I've dreamt of having a skin in Fortnite since I started playing the game. Today, my dream becomes reality. Get the Ninja Fortnite Skin in the Epic store Thursday 6 p.m. CST-Sunday 7 p.m. Don't forget to use code NINJA! #NinjaSkin #EpicPartner pic.twitter.com/xTn9UlbkGI

— Ninja (@Ninja) January 15, 2020
Ninja also reminds fans to use the code NINJA. Fortnite remains an extremely popular game thanks in large part to lots of updates from Epic Games and high-profile streamers such as Ninja.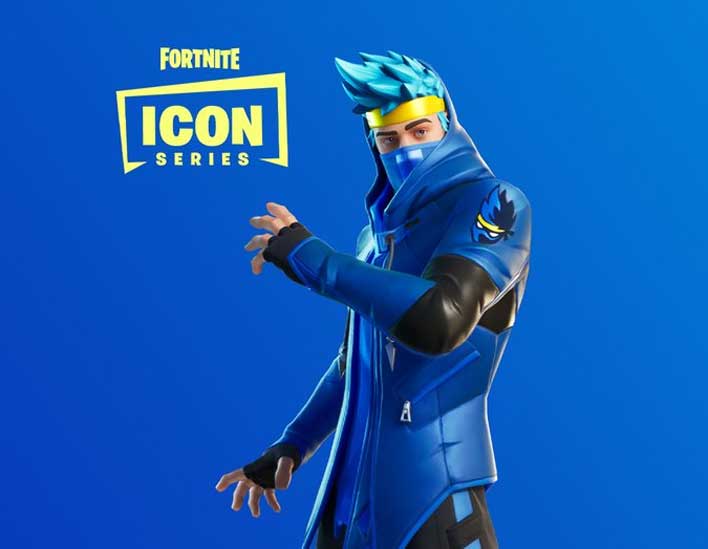 Recently we learned that Fortnite was the top-earning game of 2019 despite revenue decreasing 25 percent year-over-year. Free to play games, in general, were huge in 2019, accounting for 80 percent of the total digital games market for the year. With continual updates, we expect that Fortnite will continue to be a top earner in 2020.