EVGA GeForce RTX 2060 KO Series Starts At Just $279 To Crash Radeon RX 5600 XT Launch
Earlier this week we brought you news that EVGA is launching a
cheaper GeForce RTX 2060 graphics card
to deliver a knockout punch to the AMD
Radeon RX 5600 XT
before it even launches. Unfortunately, we didn't have the full picture when our original story went to press. But now everything is coming to light, things are looking much better for gamers, and this could spell trouble for AMD.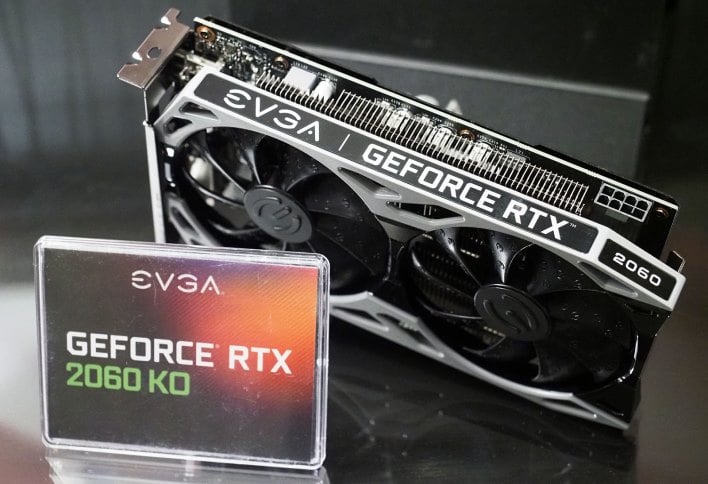 EVGA has announced that the previously discussed GeForce RTX 2060 KO is actually a series, and not just one card. There will actually be two cards in the series:
The former is the lowest spec'd of the two, and features a boost clock of 1680MHz. The latter ups that boost clock speed to 1755MHz. That appears to be the only difference between the two cards, as they otherwise look identical from the outside complete with dual cooling fans and an all-metal backplate. Both graphics cards also include 6GB of GDDR6 memory onboard.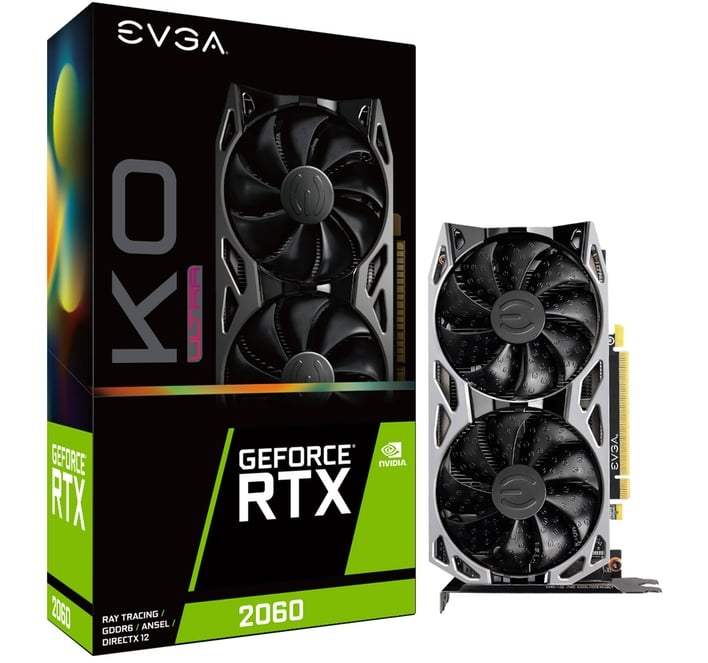 The best thing, perhaps, about the two cards is pricing. The GeForce RTX 2060 KO is priced at just $279, which puts it head-to-head with the Radeon RX 5600 XT. The faster-clocked GeForce RTX 2060 KO Ultra comes in at the previously reported $299 price tag. To put that pricing in perspective, the GeForce RTX 2060 has previously had a price tag of $349.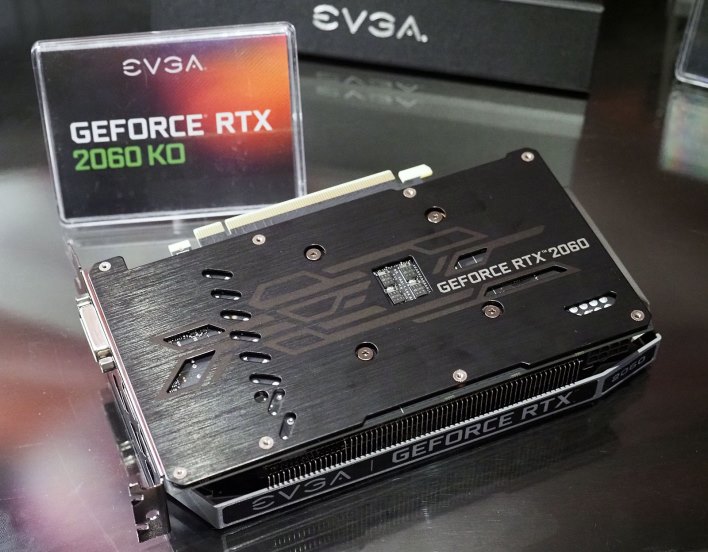 AMD had originally positioned the Radeon RX 5600 XT – which will launch on January 21st -- as a superior performer to the GeForce GTX 1660 Ti and GeForce GTX 1660 Super. However, this new wrinkle from EVGA -- and no doubt from other AIB OEMs in the weeks and months to come -- will likely force AMD to rip up its established playbook.