Elon Musk Says 400-Mile Tesla Model S Is On The Horizon To Electrocute All EV Rivals
When it comes to electric vehicle range and efficiency, there's Tesla, and then there's everyone else. Tesla first brought the Model S to market nearly a decade ago, and since then has followed up with the Model X, Model 3, and the
soon to be released Model Y
.
Over the years, the company has worked diligently to improve its battery chemistry to improve efficiency, which makes newer rivals like the Porsche Taycan seem almost amateurish in comparison. But Tesla isn't standing still; CEO Elon Musk recently proclaimed that the its flagship Model S will soon be capable of traveling 400 miles per charge.
Rather than switching to the newer 2170 format battery cells used in the Model 3 and upcoming Model Y, Musk explained that Tesla engineers instead worked to improve the core chemistry used with the Model S' existing 18650 cells.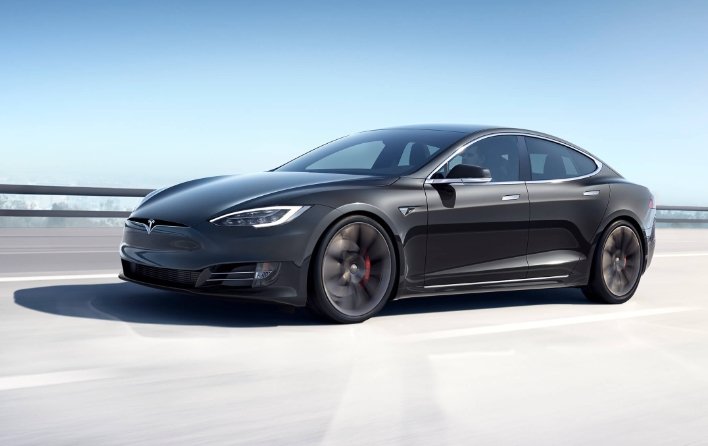 "We're rapidly approaching a 400-mile range for Model S, for example," said Musk. "So, it won't be long before Model S has a 400-mile range."
That 400-mile benchmark isn't far off from what the current Model S is capable of. The Model S Long Range is capable of traveling 373 miles per charge according to the EPA. Even the Model S Performance is no slouch, as it is rated for 348 miles. Both the Model 3 Long Range and Performance models are rated for 322 miles per charge, while the Model Y will top out at 315 miles.
The closest rival to the Model S, the Porsche Taycan, is far inferior with respect to efficiency. The Taycan Turbo and Taycan Turbo S are rated at 192 miles and 201 miles respectively by the EPA. There's a case to be made that Taycan owners probably don't care about maximum driving range and only care about the badge and the performance. But on the other hand, it's disappointing to see that Tesla is nearly doubling range while costing tens of thousands less (while offering similar performance). And