CyberPower Nox Mini PC Hits CES 2020 With Core i9-9980HK And RTX 2080 Ti
We had a chance to chat with the folks at
CyberPowerPC
at CES 2020, and the gaming company was touting its Nox Mini PC, which is rocking a Cooler Master NUC chassis. In addition to its tie-in with
Cooler Master
, CyberPowerPC also worked closely with chip giant Intel to bring this pint-sized gaming monster to market.
The first thing you'll notice about the Nox Mini is its small dimensions: it measures 14.75 x 8.1 x 5 inches and weighs just 13 pounds. Despite its shrunken stature, the Nox Mini is packing a highly capable Intel Core i9-9980HK 8-core/16-thread processor with a 5GHz boost clock. The processor of course has integrated Intel UHD Graphics 630, but anyone purchasing this rig is going to add their own discrete graphics card.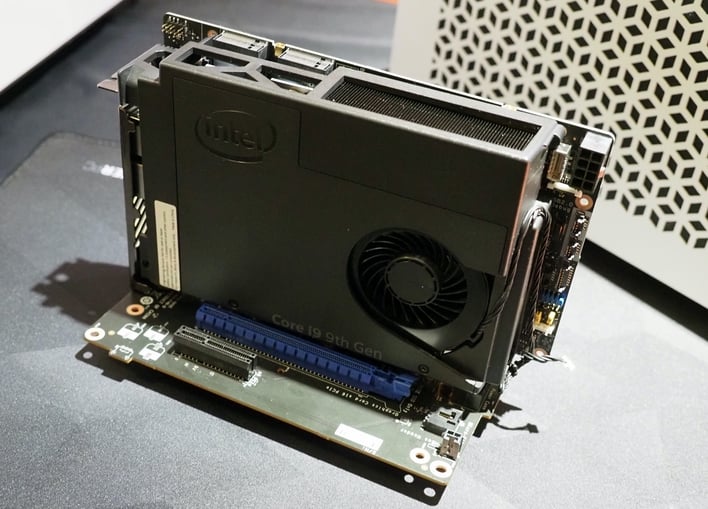 In the particular unit that we saw at CES, the Nox Mini was outfitted with a flagship NVIDIA GeForce RTX 2080 Ti graphics card. The system can support up to 64GB of DDR4 memory, and the configuration that we got to play around with had 16GB DDR4-2666.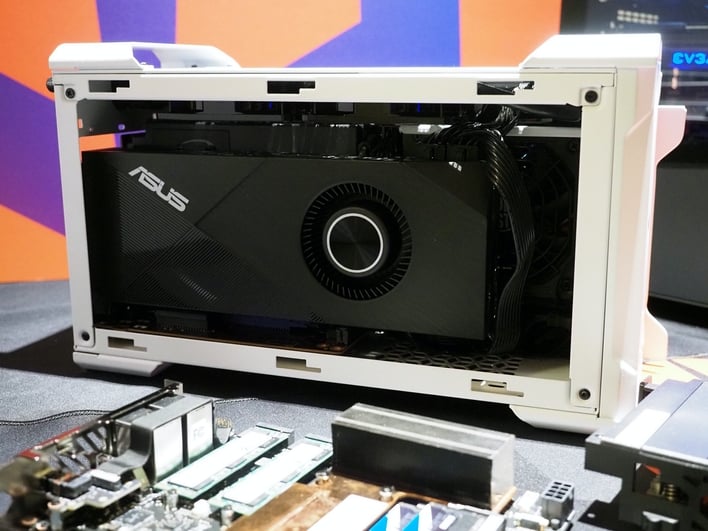 Other specs for the machine on-hand included a 1TB Intel SSD 660p and a Cooler Master SSF 850W power supply. We should note, however, that the motherboard can support up to three 4TB PCIe NVMe SSDs. Port selection for the system is quite good as well, with five USB 3.1 Gen2 ports, two Thunderbolt 3 ports, two GbE network ports, and a single HDMI 2.0a output. As for wireless connectivity, CyberPowerPC includes Wi-Fi 6 and Bluetooth 5.0.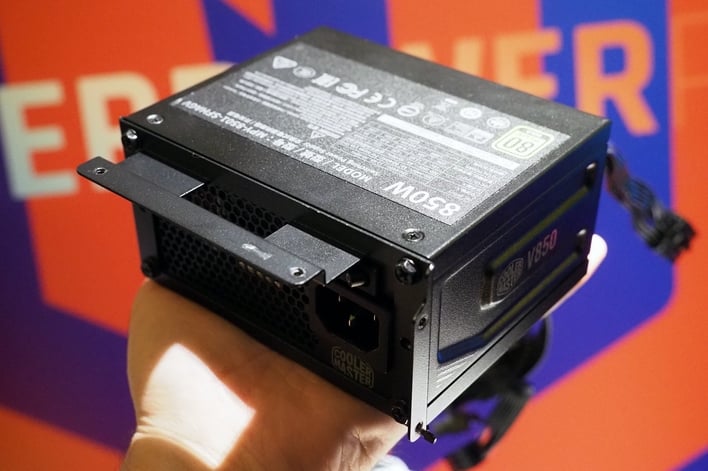 CyberPowerPC is only saying that the Nox Mini is "coming soon", although it did reveal that the machine at the show as configured will set you back $2,669.