Chevy C8 Corvette ZR1 Rumored As Outrageous 900HP Hybrid Track Monster
Chevrolet
set the sports car world ablaze when it unveiled the mid-engine C8 Corvette. Performance from the base C8 Corvette was so impressive that fans of the Vette were giddy in anticipation of the hotter Z06 and ZR1 versions being unveiled. So far, all we have are rumors on those hotter versions, and the latest rumor suggests that the ZR1 will be an incredible beast. This is the ride that is expected to get the rumored hybridized V8 powertrain.
Rumors suggest that the ZR1 will take the twin-turbo, flat-plane crank dual-overhead-cam V8 engine that is expected to sit in the middle of the Z06 and up the performance by grafting on a hybrid electrical system to boost the power to 900 horsepower. Rumors of an electrified version of the C8 have been flying, and with many high-end sports cars getting electrification to increase performance, the ZR1 is the likely place for that tech to turn up.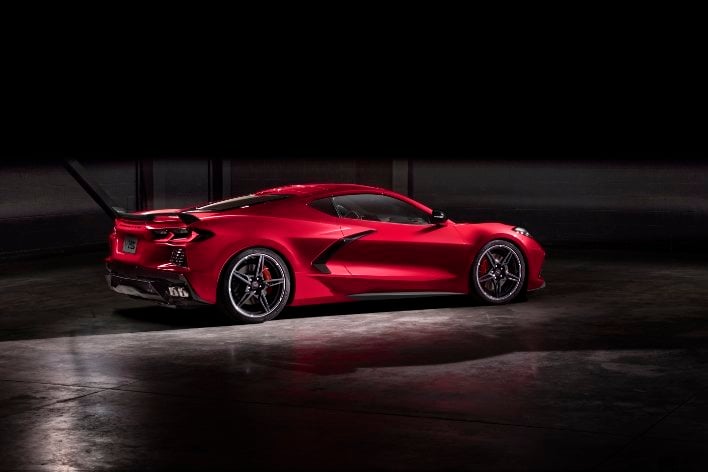 Motor Trend reports that the source of the rumor declined to elaborate on any engineering details for the car. One mystery is if the ZR1 might share the C8.R racing car's 5.5-liter V8 displacement. Rumors have suggested displacement of the C8 V8 ranging from 4.2 liters to 5.5 liters. Motor Trend says that the 5.5-liter V8 from the racer would likely vibrate too much for customer tastes in a road car.
Past rumors have also tipped that the frunk space in the front of the C8 is a place holder for a pair of electric motors that can sit in the front to increase performance. That tidbit makes the possibility of a first of its kind hybrid, all-wheel-drive Corvette C8 ZR1 a possibility. As for the battery pack, the question is where will it be mounted.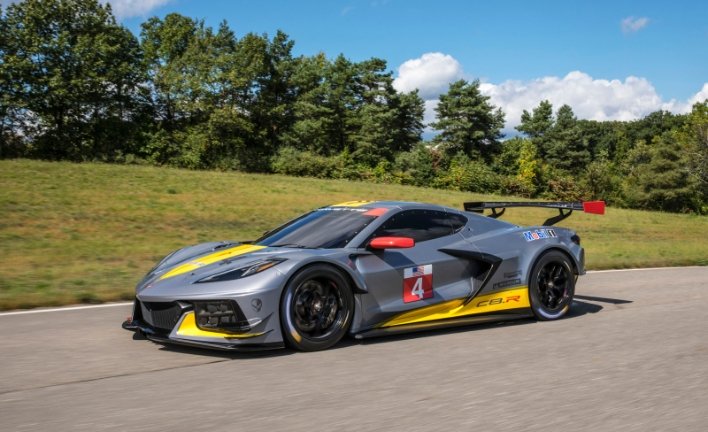 Speculation suggests either in the fire-wall between the engine and seats or at the bottom of the frunk or trunk. The source did debunk a rumor that had suggested the Z06, C8.R, and ZR1 would use a version of the 4.2-liter Blackwing V8 from Cadillac. The source said that the engine was for Cadillac-only. If the 900 horsepower rumor is true, that would give the ZR1 100 horsepower more than the Z06 has been rumored to get.