Cooler Master Dyn X Is The Ultimate Gaming Cockpit For Racing And Flying Sims
Cooler Master has officially launched the Dyn X for virtual racing and flight simulator enthusiasts. The PC components and peripherals brand originally took the wraps off the Dyn X gaming cockpit back
at CES 2023
, in January. Now, it is ready for retail, with a press release, full product page, and promotional video published.
The new Dyn X is characterized by Cooler Master as providing "a new dimension of sim racing." The firm says that the elaborate-looking product has a premium build, universal compatibility, and contemporary racing aesthetics. Moreover, the racing seat and cockpit structure are said to be customizable, with the ability to transition between a wide gamut of simulation genres including (but not limited to) both auto racing and flight sims.
The manufacturer says that whatever kind of racer or sim you play, the Dyn X is adaptable with over 14 different driving positions to suit.
Cooler Master
also says that the tubular steel structure is modular, and provides enough attachment points for a future-proof array of accessories such as monitors, shifters, motion systems and more.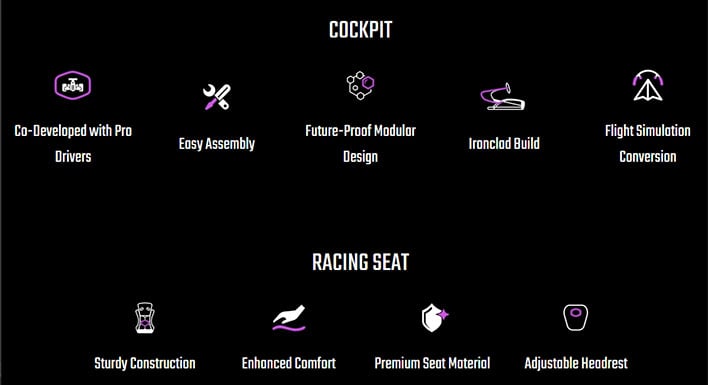 Inside the Dyn X
cockpit
, the provided racing seat is likewise claimed to be comfortable and adjustable, with plenty of customization options just like the sim rig. It uses a composite fiber glass shell, with comfortable padding and premium synthetic suede finish. Interchangeable cushion covers are also provided, and the detachable / adjustable headrest can help deliver extended comfort.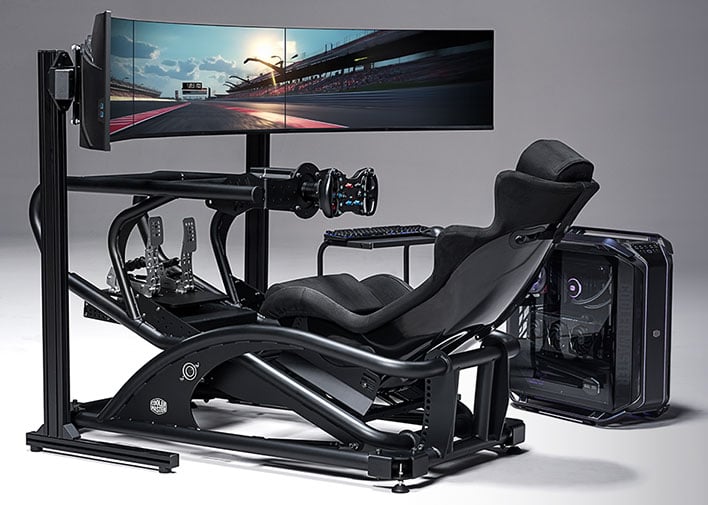 If the above overview arouses your interest in the Cooler Master Dyn X, it might be worth a look at the
official product page
, particularly the detailed specifications section. Sadly, one of the most important product features, the price, remains under wraps. Cooler Master still hasn't provided pricing or an availability date for the Dyn X. With the premium materials and construction highlighted, we expect that this is going to be a costly purchase.