Logitech Introduces Smart Scheduling Logi Dock Flex To Ease Hotdesking Headaches
Logitech has announced new products at Computex 2023 aimed at hot desking and productivity in the workplace in its Logi Dock Flex & Desk booking software and the Logitech Rally Bar Huddle.
Logi Dock Flex & Desk Booking Software
The Covid pandemic introduced a lot of people to the
work-from-home
experience. Since the pandemic ended, companies have begun transitioning some of those employees back into the workplace. The approach some companies have taken is using a method referred to as hot desking. This is where a company essentially rents out a space to an employee that is shared with others throughout a work week. While Tom may be at the desk on Monday-Wednesday, Beth may utilize it on Thursday and Friday. While the method can save money for the company, it can cause headaches for employees who are using the same space. To add to the headaches, Tom and Beth are often not at the same desk each time they come in.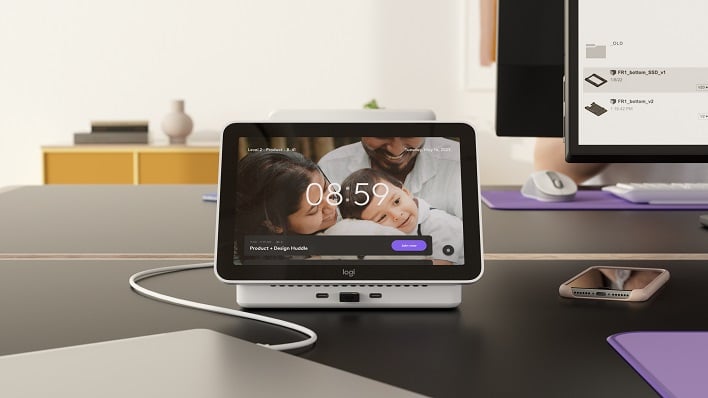 Enter the Logi Dock Flex. This
smart hub
is a managed docking station that enables a better hotdesking experience for employees, as well as delivering a greater ability to manage shared desks across multiple locations. The device keeps a desk cable free for better desk space management, while also providing an automatic single-cable check-in. The Logi Dock Flex can be deployed and monitored at scale from anywhere using Logitech Sync or other compatible platforms like Zoom and Microsoft, according to a Logitech press release.
The device itself has an 8" touch screen with an interactive display panel. It is also a USB-C docking station, providing one connection to access laptop charging up to 100w, displays, network, peripherals, and the automatic check-in to their desk.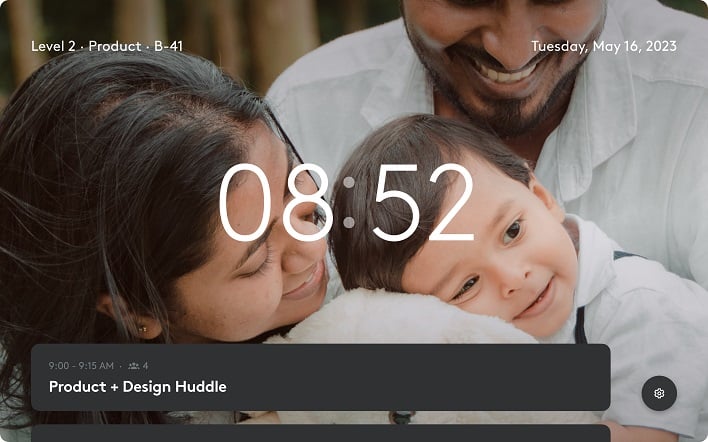 What makes the Logi Dock Flex even more powerful, however, is the included Desk booking software at no extra cost. The software offers desk booking, social booking and teammate alerts, desk policies and attributes, unlimited users and desks, and a scheduler with a drop-in booking. There is a paid version of the booking software that costs $49 per year and offers additional features that include analytics and insights, service integration and APIs, advanced user management, and office maps.
The
Logi Dock Flex
comes with a 2-year limited hardware warranty and a 1-year or 3-year Extended Warranty available for purchase. It will be available in the Fall of 2023 at a price of $699.
Logitech Rally Huddle Bar Huddle
Along with work-from-home, Covid also saw a lot more companies using
webcams
to connect with others from various locations. While a small webcam was sufficient for those individuals joining a meeting from home, with larger options being too big for smaller rooms. For this, Logitech introduced its Rally Bar Huddle, an all-in-one video bar for huddles and small rooms.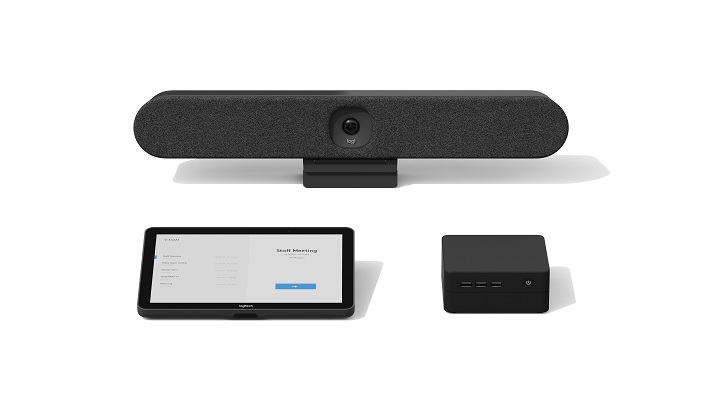 The Rally Bar Huddle is compatible with video platforms such as Microsoft Teams, Google Meet, and
Zoom
. It is easy to set up and can be mounted on a table, wall, or on top of a display. and is ideal for smaller meeting rooms with up to six people. The camera also includes an automatic privacy shutter when the camera is not in use to ease any concerns about being viewed when not in a video meeting.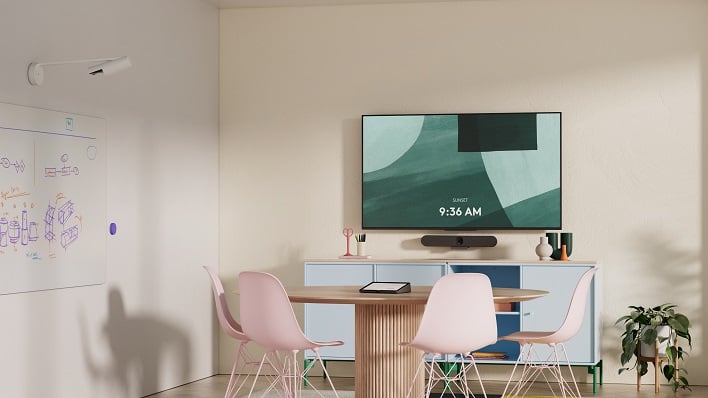 The camera has a 4K resolution with 120-degree ePTZ and 6 beamforming microphones. It comes in a default color of graphite, but can be personalized with specialized easy-clean fabric covers. Logitech boasts that the device is made with 42% certified post-consumer recycled plastic and certified to be carbon neutral.
The Logitech
Rally Huddle Bar
will be available beginning in July 2023 at a cost of $1699.