CableMod Is Giving Away A GeForce RTX 4090 To Celebrate 50K Adapter Sales, How To Enter
You may recall that when the GeForce RTX 4090 first came out (last October), there was some initial concern amid reports of 12VHPWR power adapters
overheating and melting
. It turned out to be the result of improperly seated cables and it only affected a small fraction of users. CableMod responded by offering a custom adapter that fits a little more snugly and it turned out to be popular—it sold over 50,000 adapters. Now it has announced a GeForce RTX 4090 giveaway to celebrate the impressive sales achievement.
The 90-degree and 180-degree
angled adapters
(available in a variety of colors) boast a reinforced PCB design with two ounces of copper and no wire bending. As an added bonus, they help increase the clearance between the GPU and a case's side panel by protruding just 21mm. This helps with installing extra-wide cards in a more narrower enclosures.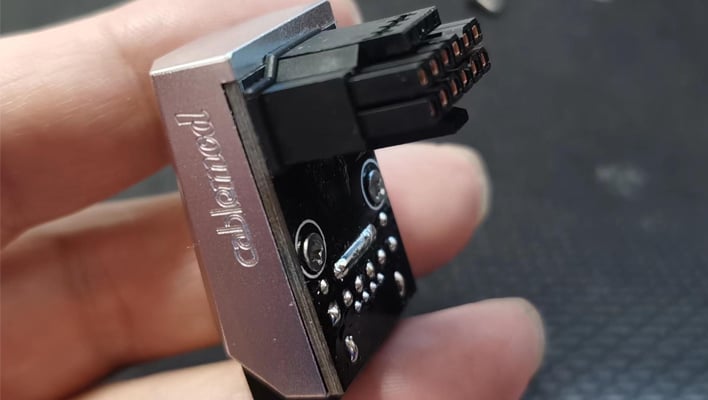 In a post on Reddit, CableMod explains that out of the more than 50,000 adapters it sold, there have only been eight reported cases of melting connectors. Four of those were traced back to the connectors not being fully inserted into the GPU. So the adapter is not a cure-all, but that number does represent an "extremely low failure rate," as the company states.

"However, we have offered to replace affected GPUs for all customers as a show of support for our community. So what are we doing with the returned GPUs? Well, we have partnered with a GPU repair center to inspect, repair, and verify them. Once these GPUs are in good working order, we wanted to give a few of them away right here on r/NVIDIA! We've cleared this giveaway activity with the moderators, and the first GPU we're gifting to the community is a Gigabyte Gaming OC 4090," CableMod states.
The
GeForce RTX 4090
is NVIDIA's flagship consumer graphics card. It features an AD102 Ada Lovelace GPU with 16,384 CUDA cores, 512 TMUs, 176 ROPs, 128 RT cores, and 24GB of GDDR6X memory tired to a 384-bit bus yielding just over 1TB/s of memory bandwidth.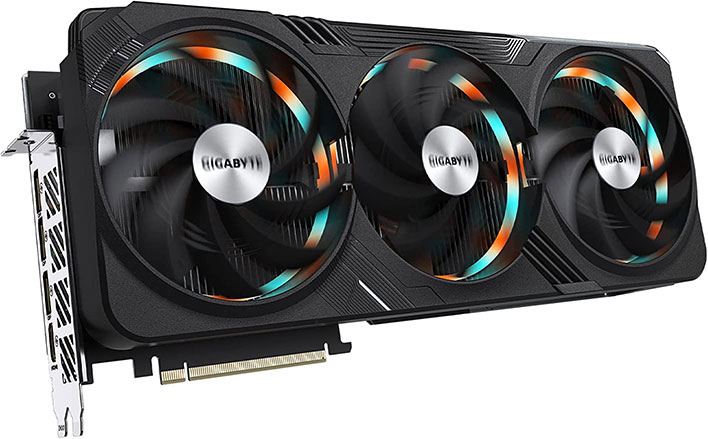 Gigabyte's GeForce RTX 4090 Gaming OC variant is slightly goosed over the reference design with a 2,535MHz boost clock (versus 2,520MHz). It also wields a custom Windforce cooling system with three fans, a dual BIOS design, and a metal backplate. The card sells for
$1,699.99 on Amazon
.
Entering the giveaway is easy—just plop a comment in
CableMod's post on Reddit
, then cross your fingers and wait. CableMod plans to announce the first lucky winner chosen at random on or around midnight (PST) on May 18, 2023. Note that it's only open to US residents.