Why Atari's 50th Anniversary 2600 Game Cartridge Box Set Costs An Eye-Popping $1,000
My first introduction to console gaming came when my folks brought home an
Atari 2600
. It helped launch the golden age of gaming, and was home to many memorable titles from back in the day, like
Adventure
and
Missile Command
. Both of those happen to be part of a new limited edition 50th anniversary boxed set containing 10 games in all, priced at $999.99.
No, the "9" key on my keyboard isn't stuck—Atari XP set the MSRP at a penny shy of a thousand bucks. One more penny and it would be laughably expensive, right? Be that as it may, the listing shows it's already sold out less than 24 hours after it went live. What gives? Nostalgia, for one, plus collector's items in the tech genre are bringing in big bucks lately.
For example, a
sealed first-gen iPhone from 2007
is expected to fetch at least $50,000 at auction. Meanwhile, an
EVGA GeForce RTX 4090 charity auction
recently sold for $12,400. EVGA bowed out of the graphics card business just before NVIDIA launched its GeForce RTX 40 series, making the engineering sample an instant collector's item.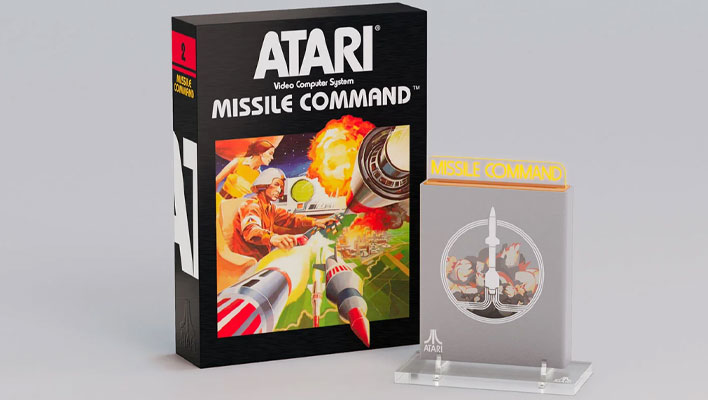 Still, a grand for 10 Atari 2600 games is certainly head-turning. Here are the games that are part of the full set...
Adventure
Asteroids
Centipede
Crystal Castles
Gravitar
Haunted House
Missile Command
Super Breakout
Warlords
Yar's Revenge
While the games are as you remember them, the collection features updated artwork and additional bits.
"This set of Atari 2600 cartridges feature striking, reimagined artwork on the front label and an acrylic topper displaying the game's title that lights up when inserted into the console. Each individual package is designed in a distinctive black box with a remastered version of the original key art," Atari XP explains.
Each game also comes with its own display stand, user manual, and a collectible poster. When jammed together, the collective spine displays "Atari 50," so long as you place them in order from 1-10.
To put the price into context, you could pick up a
GeForce RTX 4070 Ti
at MSRP and still have $200 to splurge on games. That's assuming you can find one at MSRP. There's also the emulator route if you simply want to revisit these titles without any collectible extras. Likewise, you can grab the Atari 50: The Anniversary Celebration on
Steam for $39.99
for access to the same games, as well as dozens more (it contains over 90 titles).
Regardless, this
collectible set
was an interesting play from Atari XP, and a quick $100K.