ASUS ROG Phone 5 Benchmarks: The Mightiest Android Yet
The ASUS ROG Phone family has always been synonymous with squeezing the most performance out the Android smartphone platform and more specifically Qualcomm's Snapdragon mobile processing platforms. If you've been keeping tabs on the ROG phone line-up, you're probably aware that ASUS recently unveiled
its 5th gen ROG Phone 5
, and it's based on Qualcomm's powerful new
Snapdragon 888 mobile SoC
. With big gains claimed in both standard compute and graphics workloads, versus Qualcomm's previous gen Snapdragon 865, the ASUS ROG Phone 5 provides for an interesting vehicle to look at what should prove to be absolute top-end performance for flagship Android phones in the weeks and months ahead.
We've only had the new ROG Phone 5 in-house for a few hours, and we're still grinding out our full review. However, we've already run the new mighty
ROG Phone 5
through its paces around the benchmark test track here at
HotHardware,
and we wanted to share some of our more interesting findings.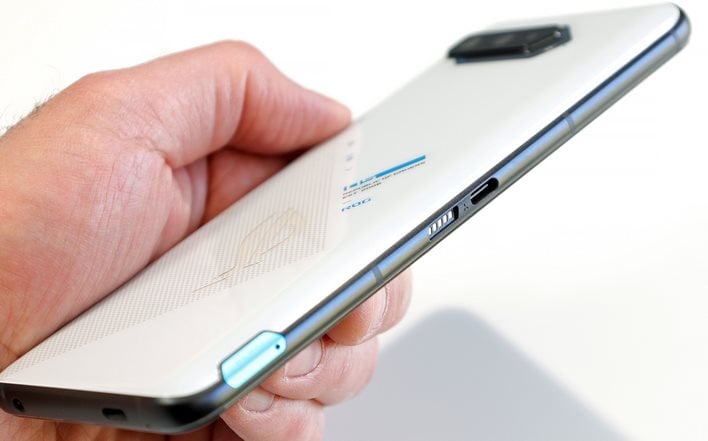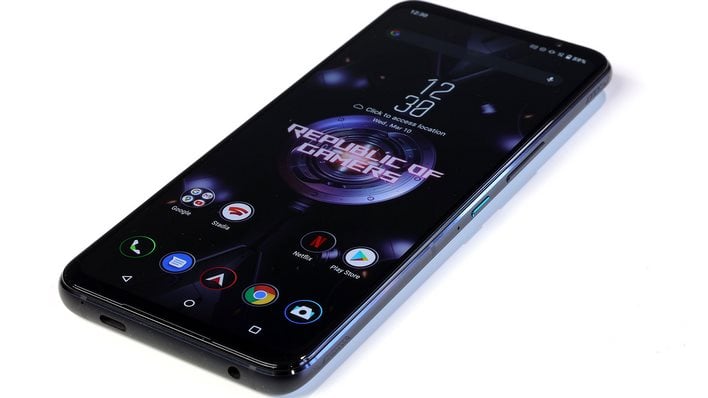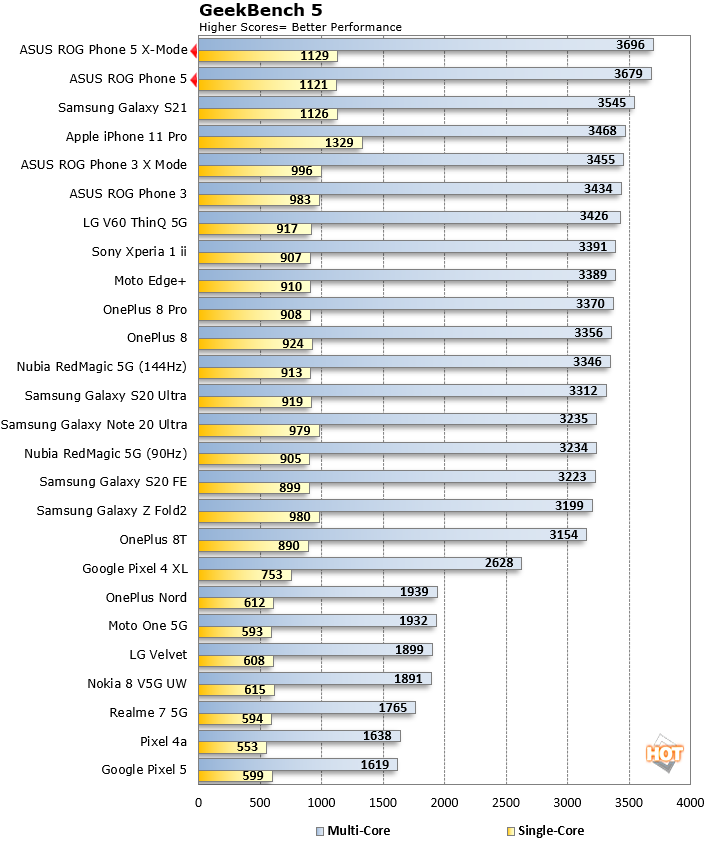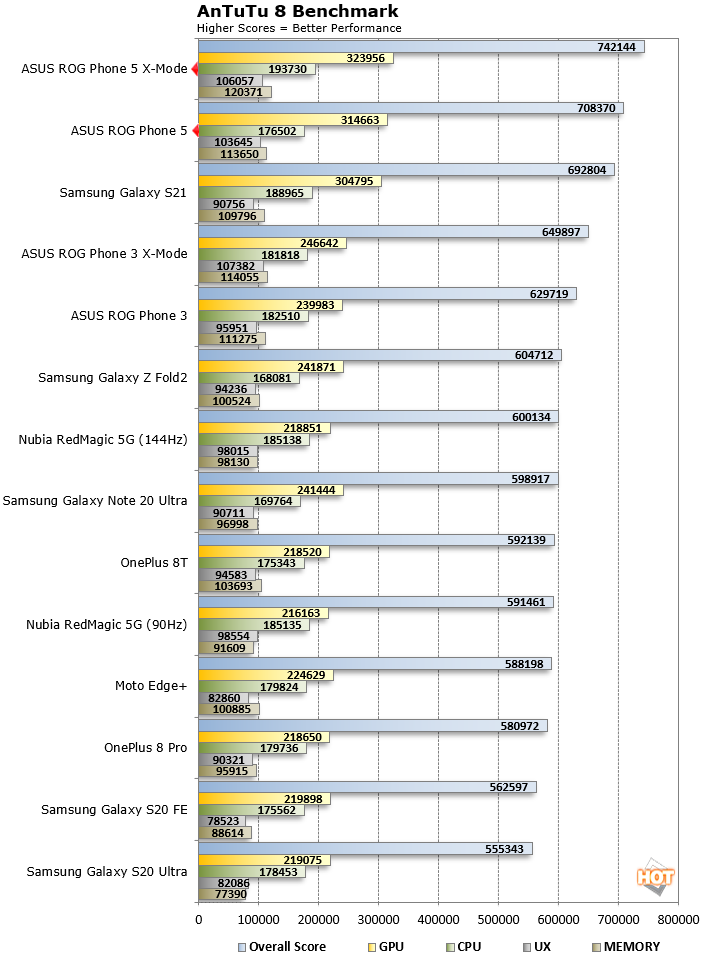 From a general purpose workload standpoint, the ASUS ROG Phone 5 delivers about a 3 - 7% additional lift in performance, versus Samsung's Snapdragon 888-equipped Galaxy S21, and over 20% better performance versus previous gen Snapdragon 865-class flagships. Although we did find some interesting results in PCMark for Android...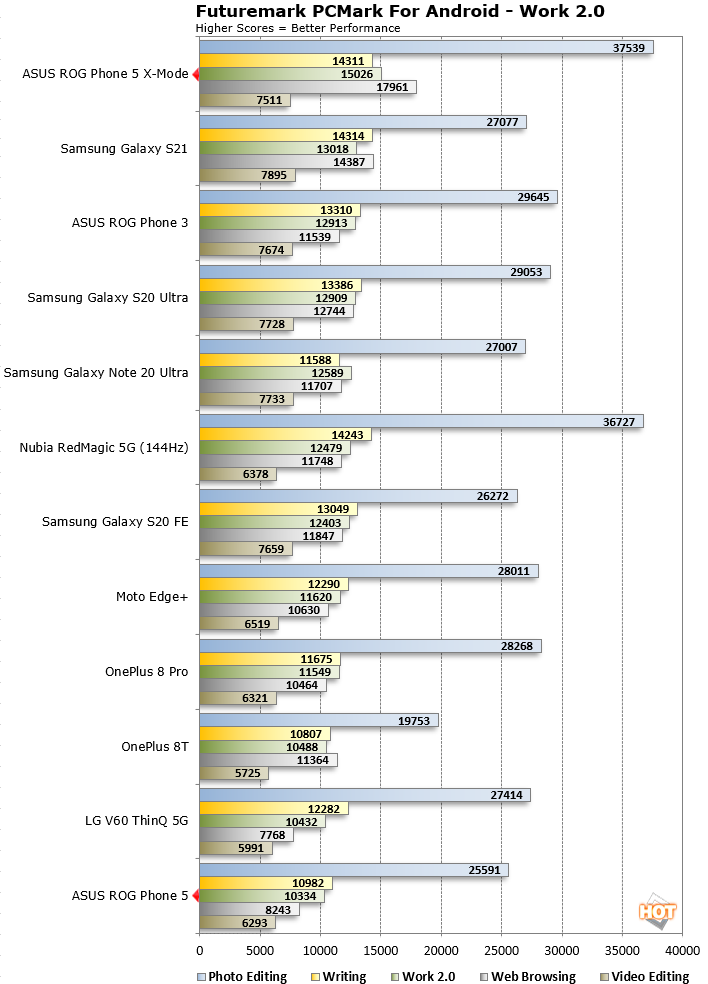 Here you can see the ROG Phone 5 continues its commanding lead when set to its performance X-Mode configuration. However, when in standard mode, the new ASUS flagship gaming phone drops to the bottom of the pack. We've had discussions with Qualcomm with respect to
Snapdragon 888
and this benchmark, and were told PCMark's workload is likely being handled by the new Snapdragon architecture's efficiency cores, because the workload isn't all that strenuous. You'll note the Galaxy S21's more middling performance here as well in this benchmark. It seems as though the ROG Phone 5's standard mode, at least in this benchmark, really let's Qualcomm's power-savings features kick into gear, while its X-Mode dials up the best scores we've seen yet in this test.
ASUS ROG Phone 5 Gaming And Graphics Performance
Let's look at some more graphics-intensive benchmarks next...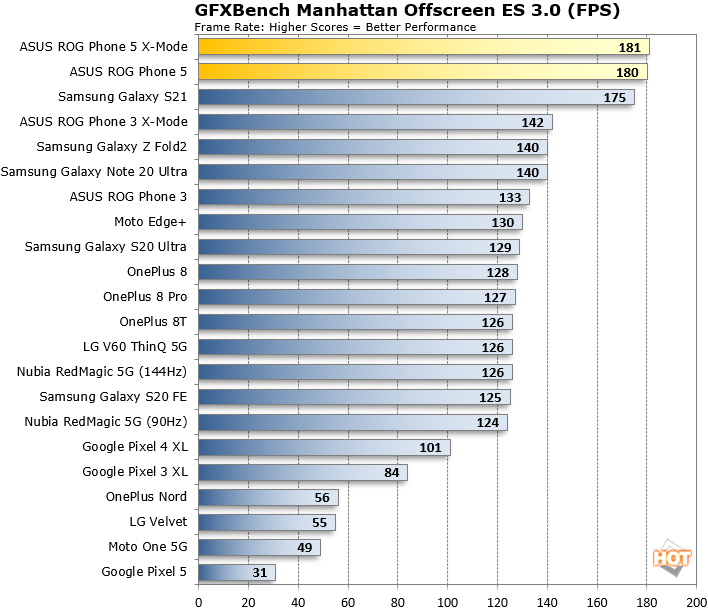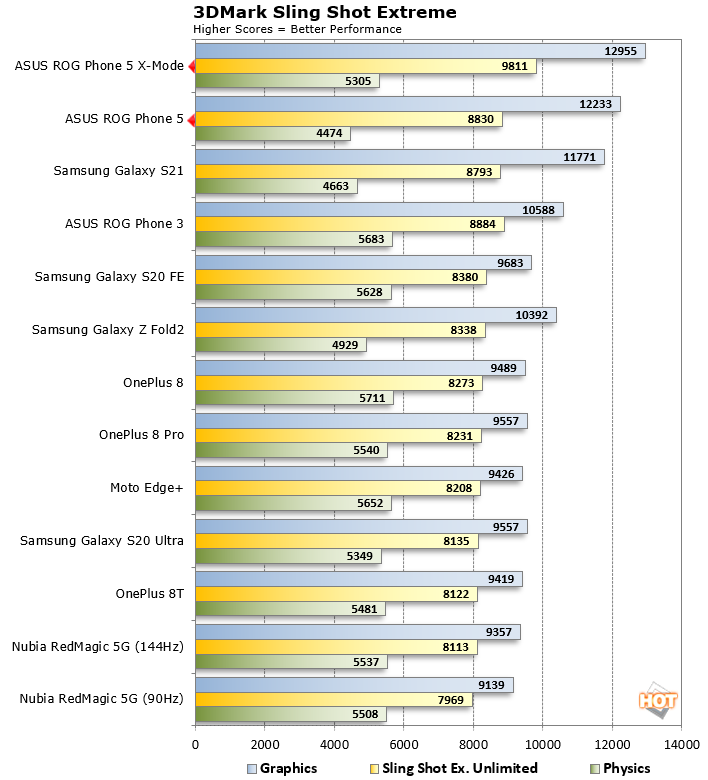 Here the ROG Phone 5 shows about a 3 - 4% lead over the similarly-equipped Galaxy S21 and a 17 - 25% lead over the previous generation Snapdragon 865-powered handsets, depending on whether you're considering GFXBench or the 3DMark Sling Shot tests.
3DMark Wild Life, however, presented more balanced findings with its more intense 3D graphics workloads...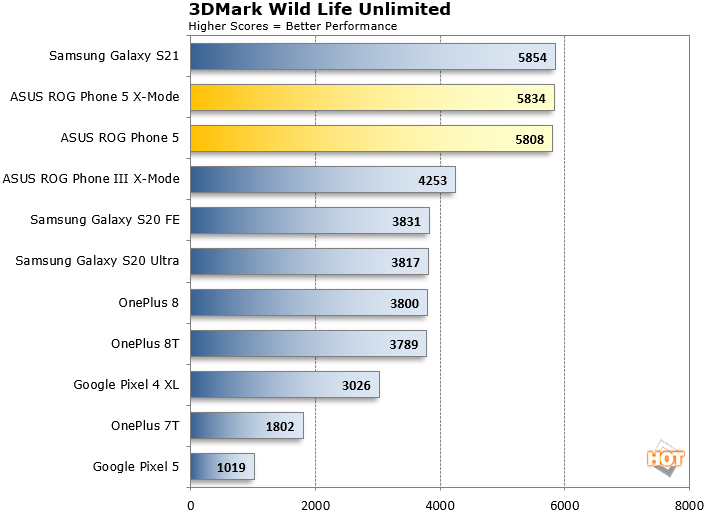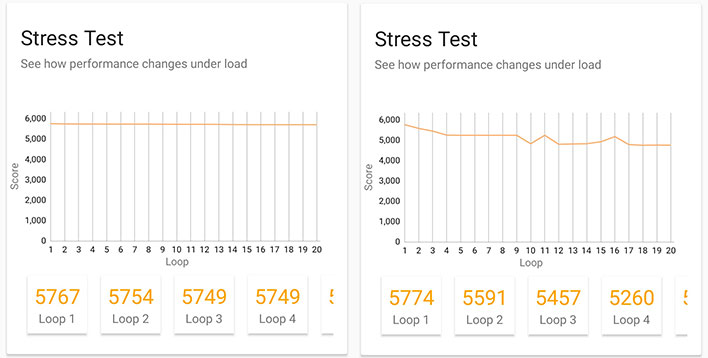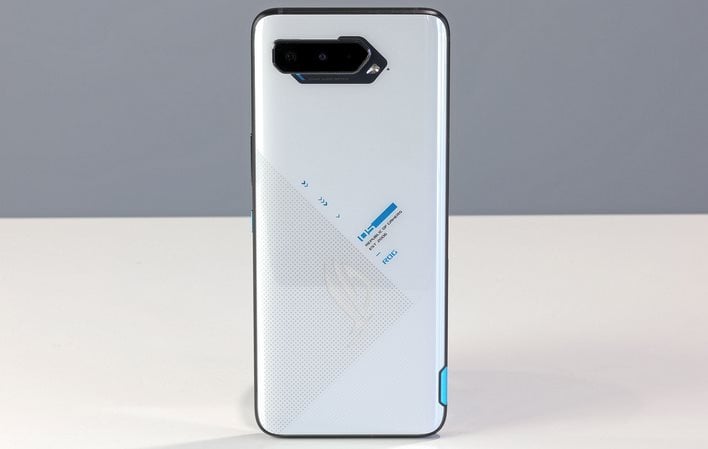 That wraps-up our quick-take ASUS ROG Phone 5 performance preview for now, but stay tuned to HotHardware in the days ahead for our full review. So far, these benchmark numbers are interesting, especially if you consider the nuances in each of ASUS' performance modes, but we're looking forward to digging in deeper with this beastly gaming phone and really seeing what it's made of, so stick around.

And sound off in the comments below if you'd like us to look at anything specific for our full review.