Apple's Scary Fast October Event Looms Near, Here's What To Expect
There's nothing we like more than surprises—especially when they are potentially accompanied by
new products
from Apple. This October 30th at 5pm Pacific Time, we have an unusually-timed night event where Apple plans to hold its "Scary Fast" announcements for its lineup of Mac computers. It will be streamed on Apple's website as an online event, unlike some of its larger spectacles.
Apple fans have plenty to be excited about, with the company being brought back into the competitive hardware fray with its spectacular Apple Silicon. M1 and M2 Macs wowed the industry upon their introduction, and while things haven't been as explosive lately, the M3 Apple Silicon may prove to change that.
As an enthusiastic user of the fabled "Mac Pro" from Apple, I've seen the transition close up. Many video content creators and heavier workload users slowly started switching to the Apple Silicon Macs, mainly due to how performant they've been. Coupled with better efficiency, there is also an incredible use of the different video codecs by incorporating encoders and decoders such as ProRes. When a potential M3 lineup is rumored, excitement also is there for users anticipating what Apple may bring to the table.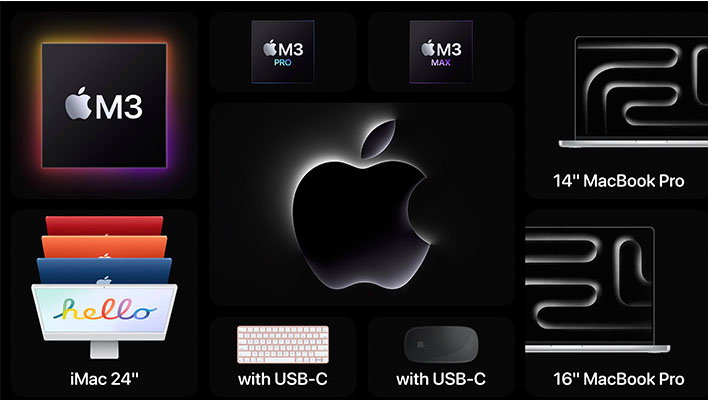 AppleHub
on
X
recently showed us its graphic on what they believe will be coming. First, we see here the M3 Pro and M3 Max Apple Silicon chips. These would most likely go into the updated Apple MacBook Pro 14" and 16" models to replace the existing M2 lineup. It does not look like users of the powerful M2 Ultra found in both the Apple Mac Studio and Mac Pro will have to worry just yet.
M1 iMac 24"
aficionados will also be pleased that it's likely to get this upgrade as well.
Apple did update its MacBook Pro laptops in January, but M3 is certainly a more anticipated move. It's expected the base M3 Pro MacBook Pro will pack a 12-core CPU, and 18-core GPU. The CPU can potentially be upgraded to a 14-core variant, and the GPU should max out at around 20-cores.
For Apple's M3 Max offering, you'll be able to snag a potential 40-core GPU as the max upgrade. Core counts aren't the only indicators of performance upgrades, as improved power and efficiency also play a role. Apple's use of specific hardware accelerators such as ProRes encoders have also been a great boon to those users.
There are a few items that may further surprise us, as well. Will Apple upgrade the MacBook Pro screens to mini LED? These have been rumored in the past, and Apple has had historically great quality displays - so a point to keep an eye on.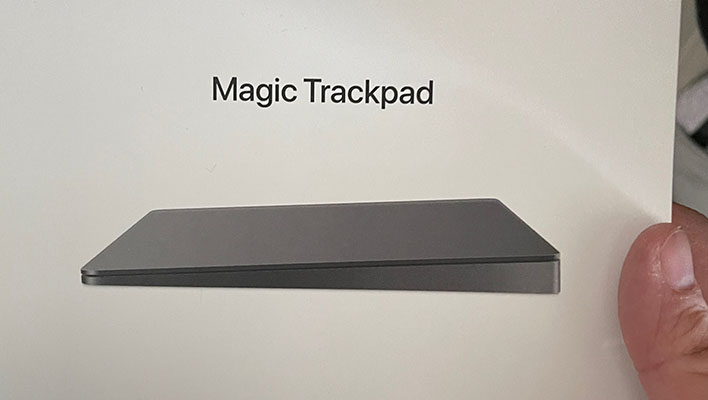 Apple's M1 iMac
is also due for an upgrade, a role that could be filled by the M3 processor nicely. This Mac will see the biggest performance improvements since it skipped the M2 Apple Silicon, but it's expected to retain its current design otherwise. There are also a few other potential items of interest for this event, such as the accessories.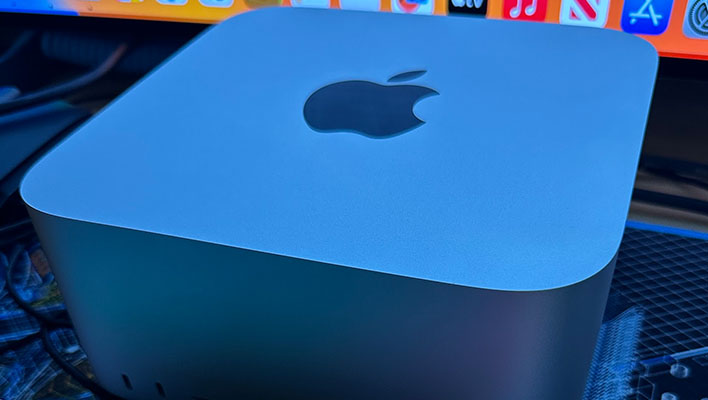 Apple has been making a push into USB-C lately, with the latest iPhone 15 Pro exchanging the Lightning port for an industry-standard USB-C connector. With this change, it's only logical that its older devices also slowly start to transition over to the USB-C implementation. These would include Apple's main Mac accessories: The Magic Mouse, the Magic Trackpad, and the Magic Keyboard. A refresh for the M3 iMac is the perfect time to upgrade these peripherals.