Apple 2021 10-Inch iPad Slashed To Lowest Price Ever, Just $229 And Other Great Apple Deals
Since Apple launched its
own silicon
, the company has been on a roll with new devices. The premium brand is known for premium prices, and that is unlikely to change anytime soon. As such, we're delighted when we find discounts on just about any Apple product, and we love to share when we do. So check out these great deals below.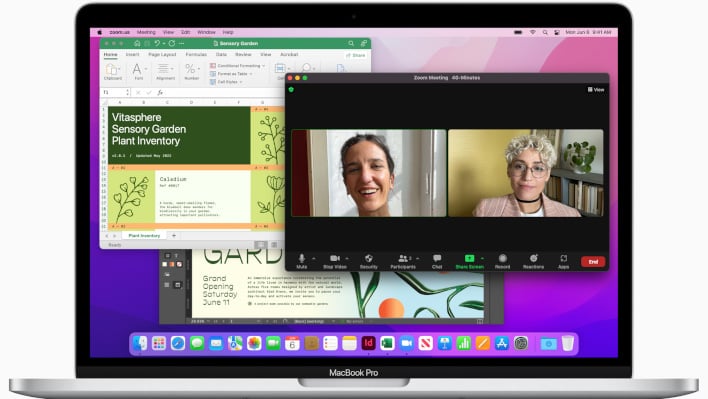 We'll start with the iconic
MacBook Pro
, pictured up top. The 2022 M2 edition of this laptop comes with a 13-inch retina display, 8GB of RAM, 512GB of storage, and Apple's M2 chip. An excellent laptop with a strong pedigree and a known history of reliability, you can pick it up for 10% off its usual cost of $1,499. That's a discount of $150 and a
price of just $1,349
.
For those of you who don't need the portability of a laptop and prefer being at a desk, Apple has an affordable desktop option. This
2023 Mac Mini
also sports Apple's M2 Chip, the 10-core version, 8 GB of RAM, and 512 GB of storage. If you are looking to replace your current Apple desktop, look no further. This tiny PC is
on sale for $749.
That's 10% off of its usual price.
Or erhaps the opposite is true for you; you love portability and being out and about. So a tablet might be in order, and why not the
2021 10.2-inch WiFi iPad
? This device has 64 GB of storage and Apple's A13 Bionic chip. This model iPad currently is being discounted by $100 or about 30% off. You'd
only pay $229.99
and it even supports the
Apple Pencil 2
, which is also on sale for now
only $89
.
Apple products often need additional accessories, or chargers, or perhaps you just want a bit newer a model iPad. Below we have a list of even more deals on Apple products, check them out!