Apple Reality Pro Headset: Eye And Hand Tracking, Full-Body FaceTime, 3D iOS And More
The highly anticipated Apple mixed reality headset is finally expected to be revealed in the coming months, and of course, the rumor mill is buzzing about it. New details about the headset, expected to be called the Apple
Reality Pro
, include eye and hand tracking, full-body FaceTime, and more.
Apple's Technology Development Group has spent the past seven years working on the inaugural
AR/VR headset
. A new report from
Bloomberg
says the headset is expected to cost around $3000 at launch, which is markedly higher than other competitors in the market. Many may be wondering what Apple is bringing to the table to constitute the higher price.
One of the major selling points is said to be the device's eye-and-hand-tracking capabilities. By utilizing external cameras, the headset will analyze the user's hands, with internal sensors being used to track the user's eyes.
Bloomberg
's Mark Gurman says this will allow the user to "control the device by looking at an on-screen item—whether it's a button, app icon or list entry—to select it." An additional feature is an ability to "pinch their thumb and index finger together to activate the task."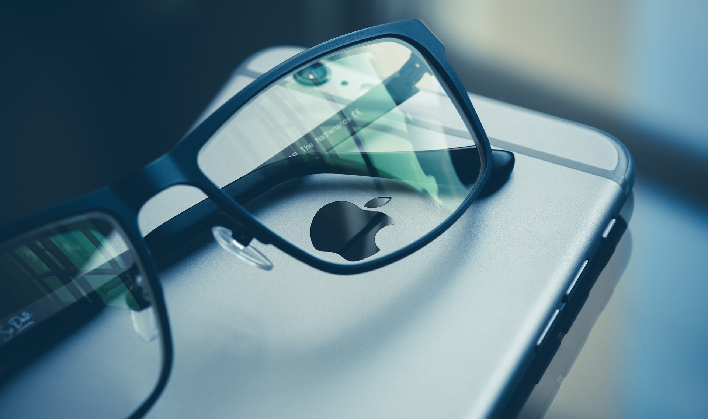 The Reality Pro is also said to include a Digital Crown similar to the Apple Watch that will allow the user to switch between AR and VR modes. While VR mode will completely immerse the wearer, AR mode will enable the user to be submersed in their real-world environment.
According to the report, the headset will have a battery life of about two hours. It will be around the size of two iPhone 14 Pro Maxes stacked on top of one another, or "about six inches tall and more than half an inch thick."
Apple is also said to be keeping those who wear glasses in mind. Those who wear glasses have often complained about how uncomfortable other AR/VR headsets can be to wear. In order to alleviate some of the discomforts, Apple will offer lenses that sit within the headsets enclosure.
Perhaps one of the more intriguing aspects reported is how the headset will integrate with FaceTime calls. While group calls will still use an icon or Memoji to display the people on the call, one-on-one calls where both people are wearing a Reality Pro headset will be rendered as realistic versions of their faces and bodies. This differs from how Meta renders people as a more cartoonish avatar.
Some of the other features mentioned in the
report
were: The AR/VR headset will be able to serve as an external display for Mac. Apps such as Safari, Photos, Mail, Messages, and more will be available on the headset. Apple has developed "its own underlying engine to power VR games." The first iteration of the Reality Pro will be made from "aluminum, glass, and cushions."
It should be noted that with the launch still months away, any of these features could change, or be removed completely. If the headset does indeed launch at close to $3,000, it will be interesting to see the final product and what it can actually do.