Apple iOS 17 Rolls Out To Supported iPhones And Here Are The Best New Features
As some iPhone owners await the arrival of their new and shiny
iPhone 15
, they will have the opportunity to take iOS 17 for a test drive ahead of receiving their new device starting later this week. Apple's iOS 17 brings new updates to things such as incoming calls, FaceTime, Messages, and AirDrop.
To the surprise of some, the phone app is still a feature used quite often on smartphones.
Apple
wants to make taking and receiving those calls more personal with Personalized Contact Posters. This new feature provides a way for users to express themselves creatively by being able to alter how they appear when they call known contacts, including in third-party calling apps. According to Apple, the feature can be personalized with gorgeous treatments for photos, Memoji, typography, and font colors.
Live Voicemail is a feature that allows users to view a real-time transcription as someone leaves a voicemail, while allowing the user to pick up while the caller leaves the message. Neural Engine powers this feature, handles on-device, and remains private. If a user has Silence Unknown Callers enabled, unknown numbers will be transferred directly to Live Voicemail, and spam calls will be instantly declined.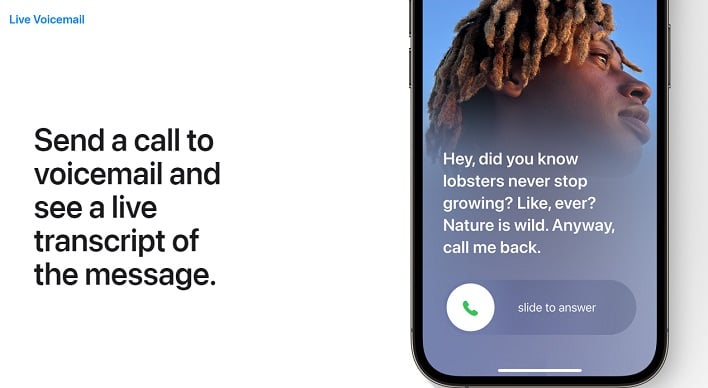 FaceTime is a favorite of many
iPhone
users. With the iOS 17 update, users will now be able to leave a video or audio message on FaceTime. This allows users to express themselves more creatively by adding hearts, balloons, or fireworks that simple gestures can activate. This new feature will also be available with supported third-party video conferencing apps like Zoom and Webex.
The FaceTime app will also be connected to Apple TV 4K, allowing users to see family and friends on a larger screen. Users can initiate this feature by using Continuity Camera to start a FaceTime call on iPhone and hand it off to Apple TV, or by beginning the FaceTime call directly from their Apple TV device. Throw in Center Stage, and users will remain front and center as they move around.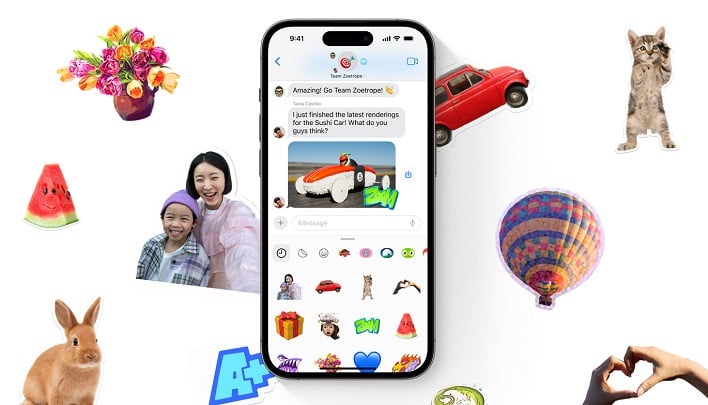 The Search feature within Messages is getting more powerful and precise with new search filters. Apple also says that audio messages will transcribe automatically so that users can read them in the moment, or by listening later. Live Stickers will give users a new way to express themselves by allowing them to lift subjects from photos, then apply them with fun effects and bring them to life.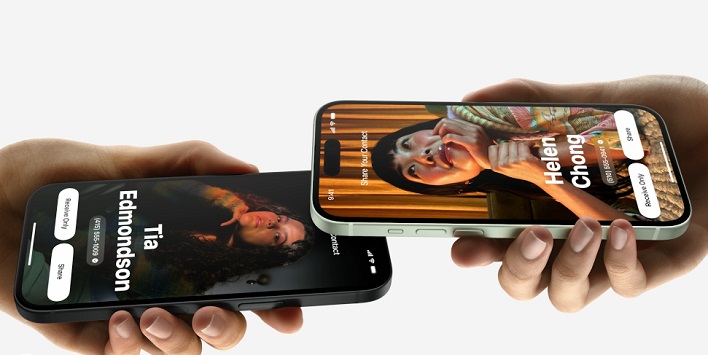 Airdrop is getting more powerful as well in iOS 17. Users can now share with family and friends by utilizing NameDrop. This new AirDrop feature allows users to bring their iPhone devices close to one another to share information. The same gesture can be used to share content or start SharePlay. Later this year, AirDrop will add the ability to continue larger transfers over the internet whenever a user steps out of AirDrop range.
It should be noted that iOS 17 will only be available for the iPhone XS or newer iPhones.
There are plenty of other new features and improvements that come along with
iOS 17
. Users can visit the Apple website to see a complete listing of them.