AMD Threadripper 3970X Goes On Record Smashing Rampage With 32 Cores At 5.75GHz
Without question, AMD's new
Ryzen Threadripper 3970X and 3960X
HEDT processors are absolute performance monsters offering up to 32 cores and 64 threads of computing muscle. We took a look at both processors in our review yesterday, and even managed to see some pretty nice gains with the [current] flagship Threadripper 3970X using Precision Boost Overdrive and Automatic Overclocking within Ryzen Master.
However, someone with a lot more time on their hands -- and some exotic cooling hardware -- was able to get some insane overclocked frequencies from the Threadripper 3970X. In its stock form, the Threadripper 3970X has a base clock of 3.7GHz and a boost clock of 4.5GHz. However, TSAIK, who has a long track record of insane overlocks with Ryzen hardware, was able to take the Threadripper 3970X to a mind-boggling 5.752GHz across all 32 cores using liquid nitrogen. This represents a whopping 55 improvement over the base 3.7GHz clock. TSAIK achieved this feat using an MSI TRX40 Creator motherboard at 1.1V.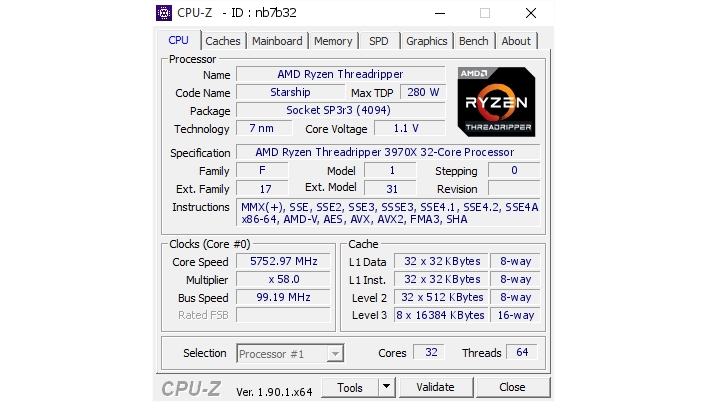 As we pointed out in our review, both the Threadripper 3970X and Threadripper 3960X are neck and neck with comparable Intel processors in lightly threaded applications, but smoke them in the majority of heavily multi-threaded applications. Like the Ryzen 3000 family that came before it, this third-generation Threadripper family is a force to be reckoned with and shows the sheer power of AMD's cutting edge 7nm Zen 2 architecture.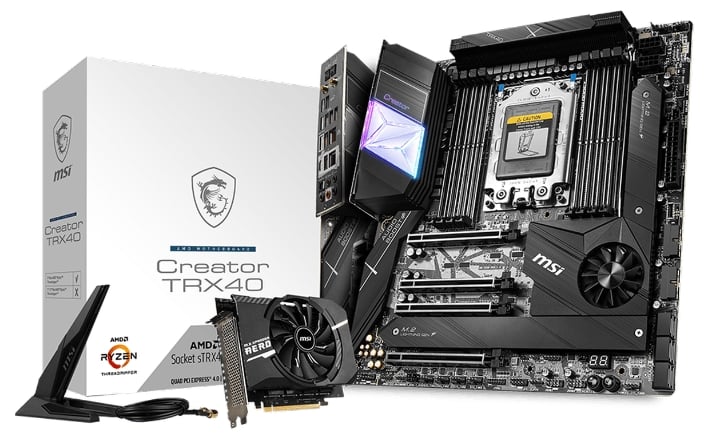 We have to warn you though that these HEDT processors are targeted at well-heeled enthusiasts and the workstation market, and they're priced accordingly. The Threadripper 3960X rings in at $1,399 while the Threadripper 3970X will set you back $1,999. This pair will be joined by the 64-core/128-thread Threadripper 3990X in 2020.
Last year, TSAIK made waves when he took the [then] consumer flagship Ryzen 7 2700X 8-core/16-thread processor up to a heady 6GHz using LN2.