AMD Gives Radeon RX 5600 XT A Sweet Performance Boost In Response To RTX 2060 Price Cuts
AMD thought that it had the upper hand against NVIDIA when it first
announced its Radeon RX 5600 XT
during CES. The Radeon RX 5600 XT, which is priced at $279, is promoted as being the ultimate 1080p graphics card, offering greater performance than both the GeForce GTX 1660 Ti (also priced at $279) and GTX 1660 Super.
NVIDIA was listening intently, as it countered by lowering the price of the more performant GeForce RTX 2060 from $349 to $299. Even better, NVIDIA board partner EVGA launched the GeForce RTX 2060 KO at a "knockout" price of $279. So, what is AMD to do in response?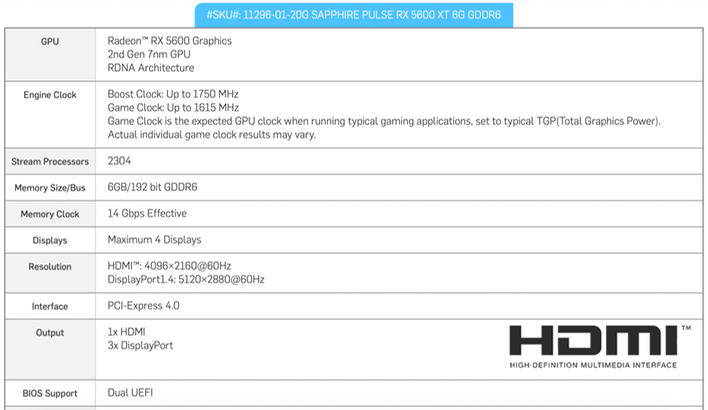 Rather than "jebait" NVIDIA again with pricing, the word on the street is that AMD is boosting performance of the card instead. A report from HKEPC indicates that AMD is pushing a new vBIOS out to its board partners that boosts performance across the board. For starters, the BIOS is said to raise TDP from 150W to 160W, which gives some additional overheard for raising clocks -- and that is just what is taking place.
Take for example the Sapphire RX 5600 XT Pulse. When the card was announced, Sapphire quoted game and boost clocks of 1560MHz and 1620MHz. However, the product page for the card has been updated to reflect the new 160W TDP along with game and boost clocks of 1615MHz and 1750MHz respectively. That represents increases of nearly 4 percent and 8 percent respectively.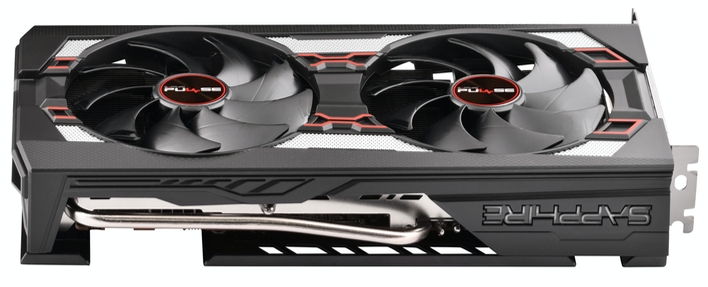 Interestingly, GDDR6 memory speeds have also been increased from 12Gbps to 14Gbps, adding up to nearly a 17 percent boost. When all is said and done, we're looking at memory bandwidth increasing from 288Gbps to a healthier 336Gbps. In effect this is a card that is a much closer match with the more expensive Radeon RX 5700, albeit with 2GB less VRAM.
This should give the Radeon RX 5600 XT some added firepower to not only significantly outpace the GeForce GTX 1660 Ti, but also better compete with the GeForce RTX 2060. However, we'll just have to wait until the official reviews/benchmarks start rolling out this week before we're able to determine how this back-and-forth stone throwing between AMD and NVIDIA pans out.