AMD Releases Updated Radeon GPU Drivers For A Big FPS Boost In Starfield
It didn't take very long for
Starfield
to ascend in rankings on Steam with a peak of 234,502 concurrent players in just the first 24 hours, which already qualifies it for the seventh highest of all-time. To say it's off to a great start in terms of player interest is an understatement. Now the race is on to fine tune the experience, and according to AMD, its Adrenalin Edition 23.8.2 GPU driver release brings with it a fairly significant performance boost.
AMD only provides a couple of examples in its release notes, but they're eye-catching performance claims attached to its top GPUs. Compared to the previous driver release, AMD claims
Radeon RX 7900 XTX
and
Radeon RX 7900 XT
owners can expect up to a 16% performance boost in
Starfield
after applying the 23.8.2 driver package.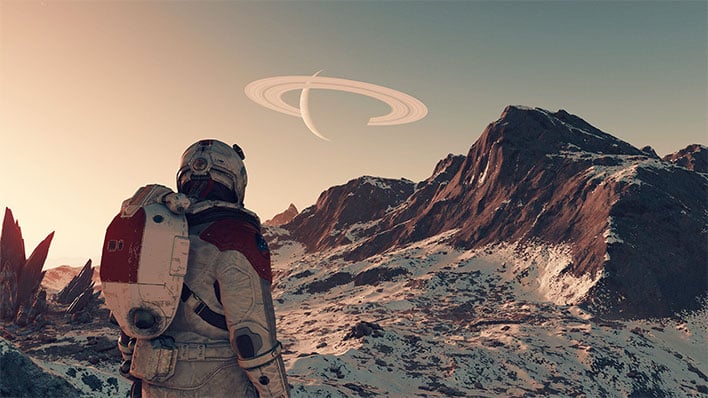 That's while playing the game at a 4K resolution. The footnotes reveal that AMD obtained those results on a test system equipped with a
Ryzen 7 7800X3D
processor and 32GB of DDR5 memory, running in Windows 11 Pro. There's no mention of what kind of gains can be expected on less powerful systems and/or at lower resolutions, but given that it's optimized for
Starfield
, this is the driver package you want if you're playing the game in Early Access.
The latest driver comes with a fix for an application crash or driver timeout that can occur on some systems with a Radeon RX 7000 series GPU while playing Baldur's Gate 3 with the DirectX 11 API. That's it, as far as bug fixes go.

Meanwhile, AMD notes a few known issues that it's working to resolve. They include...
Performance Metrics Overlay may report N/A for FPS on various games.
Audio may intermittently become out of sync with video when recording from AMD Software: Adrenalin Edition with AV1 codec.
Display may not reach correct brightness with certain games on select Samsung FreeSync Premium Pro monitors or TVs with local dimming setting enabled.
As it applies to Starfiield, AMD disclaims that it's working with the game's developers to address a odd bug on ultrawide monitors. Specifically, setting the Dynamic Resolution to 75-78% on certain (unspecified) ultrawide monitors can trigger an intermittent driver timeout or visual corruption issue. If this is happening to you, AMD suggests adjust adjusting the Dynamic Resolution setting until it can push out a proper fix.
One thing to note is that Starfield has not yet released to the general public. It launches on September 5th or 6th (depending on your time zone), but is available to play via Early Access when pre-purchasing the $99.99 Premium Edition or $299.99 Constellation Edition. So those aforementioned concurrent player stats could explode even further next week.
You can install the 23.8.2 release through the Radeon Software utility, or head to AMD's
driver download page
to grab it.