AMD Gaming Week Deals At Best Buy Are Lit With Big Savings On Ryzen Laptops And Desktops
Best Buy is offering some enticing discounts on Ryzen, Radeon, and GeForce RTX powered laptops and desktops as part of its 'AMD Gaming Week' sales event. Discounts range from $130 at the low end and all the way up to $450. The deals are live now and will run through next Sunday, September 17, 2023. Let's dive in, shall we?
One of the more affordable gaming laptops on sale is
MSI's Bravo 15
pictured above—it's marked down to
$749.99 at Best Buy
(save $250). This sleek system sports a 15.6-inch Full HD 1080p display with a 144Hz refresh rate and is powered by a Ryzen 5 7535HS processor (6C/12T, 3.3GHz to 4.55GHz, 16MB L3 cache) based on Zen 3+, GeForce RTX 4050 GPU based on
Ada Lovelace
, 16GB of DDR5-4800 RAM (expandable to 64GB), and a 512GB NVMe SSD.
The RTX 4050 is not exactly a powerhouse, but with NVIDIA's latest-generation GPU architecture it paves the way for relatively affordable gaming laptops for playing titles at 1080p.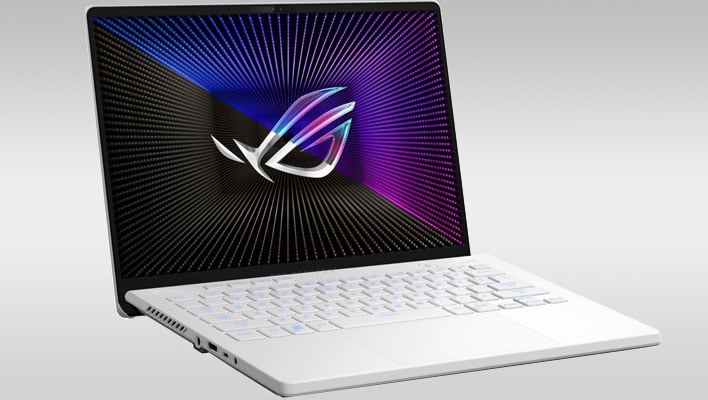 If you're wanting something a little more powerful, check out this
ASUS ROG Zephyrus G14
gaming laptop that's on sale for
$1,299.99 (save $300)
. This one earns some style points for packaging a thin (0.73 inches) and light (3.64 pounds) precision CNC-milled design in a Moonlight White color scheme, but the beauty in this gaming laptop is not just skin deep.
Beneath the surface is a powerful Ryzen 9 7940HS
Zen 4 Phoenix
processor (8C/16T, 4GHz to 5.2GHz, 16MB L3 cache), GeForce RTX 4060 GPU, 16GB of DDR5-4800 memory, and a 512GB PCIe 4.0 SSD. These combine to power a 14-inch QHD display with a 165Hz refresh rate and 500 nits brightness.
There's also a MUX switch for direct communication with the GPU (which can reduce latency), robust I/O with USB 3.2 Gen 2 Type-C and Type-A connectivity, Wi-Fi 6E, a 720p IR camera with Windows Hello support, and a single-zone RGB backlight keyboard.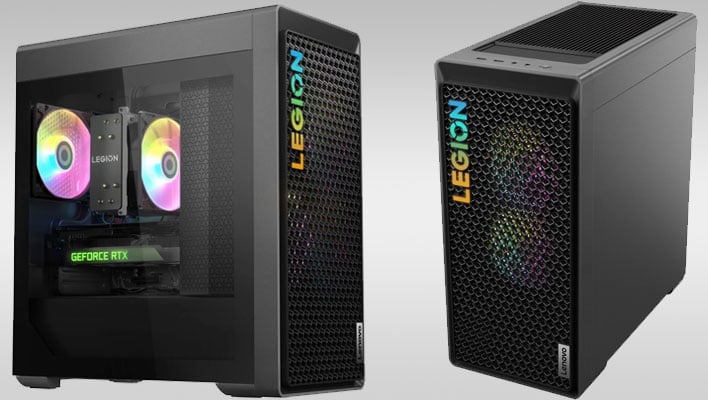 Are you after a prebuilt gaming desktop instead? There are several on sale for Best Buy's sales event including this
Lenovo Legion Tower 5
that's discounted to
$1,599.99 (save $330)
. It's a nice looking desktop with some sweet hardware inside, including a Ryzen 7 7700X Zen 4 processor (8C/16T, 4.5GHz to 5.4GHz, 32MB L3 cache), GeForce RTX 4070 GPU (12GB GDDR6), 16GB of DDR5-5600 RAM, 512GB SSD, and 1TB HDD.
We'd like to see a bigger-capacity SSD, but at least there's a 1TB HDD to help with bulk storage chores. Additionally, SSDs are fairly cheap these days, in case you want to get hands-on with the internal bits and upgrade to a bigger drive.
Here are some more gaming laptop and desktop deals...