Amazon's First Ring Dashcam Rocks Dual-Facing HD Cameras And Night Vision, Preorder Now
Amazon's Ring surveillance cameras are expanding from your home to your car, with the dual-sensor Ring Car Cam. Now it can help you keep an eye out on the road as well as in your cabin.
In a somewhat surprise launch at
CES 2023
in Las Vegas, Ring's new security camera is meant for your car. It was technically slated to go on sale in 2021, but it has returned with a design unique to the dashcam genre, with the camera pod located at the top of a cantilever arm.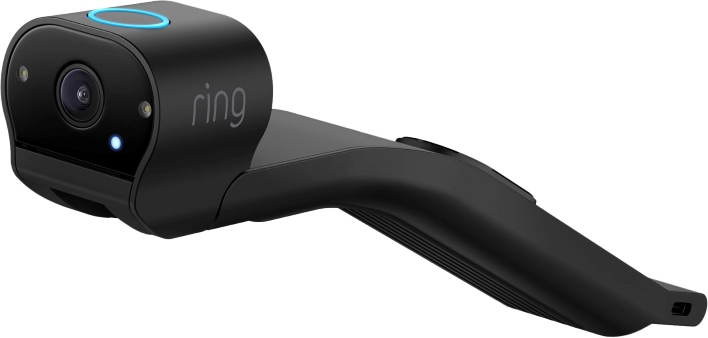 The Car Cam looks easy to install even for novice DIY-ers. You adhere one end of the arm to the windshield (ensuring that the camera pod clears whatever center console humps or displays), plug it into the vehicle's OBD-II port, and tuck the cable out of sight along the dash. The arm is thick to help with image stability (no word if there will be any kind of image stabilization), while the cantilever arm holds the camera pod high enough for the cameras to do their job. Ring has not disclosed the full specs of the cameras apart from them being wide-angle 1080p with Night Vision. It it nice to see the inclusion of a flip-up privacy cover for the cabin camera, which also shuts off the mic when in use.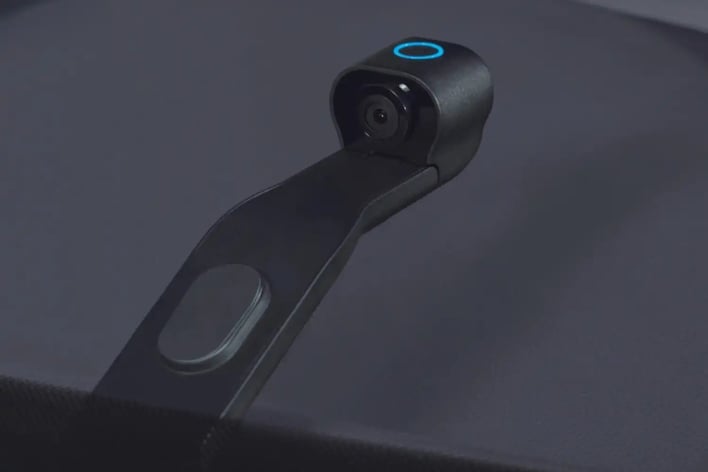 Besides standard dashcam features, such as motion detection and sentry mode when the vehicle is stationary, the Car Cam also understands certain Alexa commands ("Alexa, record"), two-way talk, and the ability to check the camera feeds in the Ring app. The dashcam can be used with or without the
Ring
Protect Go subscription, but the latter allows users to download/share videos, view up to 180-days of video highlights, among others. From what we can tell, there isn't any expandable storage option on the device.
Unfortunately, it seems like the subscription is the only way for users "to stay notified about and check in on your car when it's on the go. Otherwise, if events occur while your car is away from your home wifi, your notifications will be queued up and delivered to you once Car Cam re-connects to your home wifi," notes Amazon.
Other popular app-powered dashcams on the market tend not to confine their features behind a paywall. The Ring Car Cam can be
pre-ordered now for $200 on Amazon
.