Amazon Black Friday Fantastic Fail: Nintendo Switch Orders Filled With Condoms, Books, Batteries Instead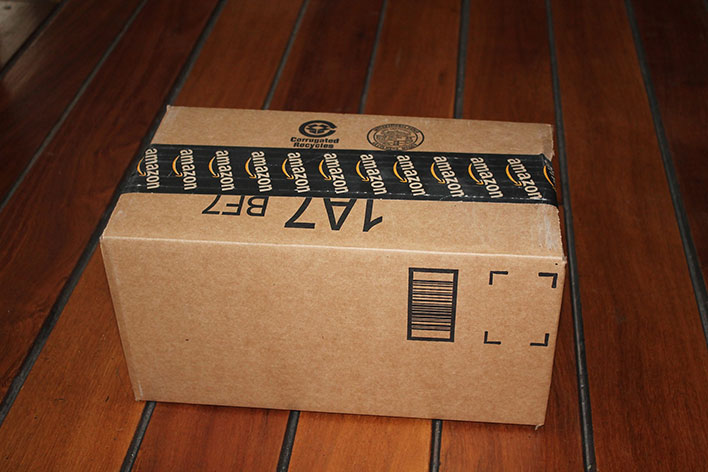 This past Cyber Monday was Amazon's
single biggest sales day
ever, and it must have done well on Black Friday as well—perhaps a little
too
well, to the point of not being able to keep orders straight. Somehow or another, Amazon managed to replace a bunch of Nintendo Switch orders with seemingly random items, such as books, batteries, and even a pack of condoms.
That's right, at least one person who ordered a
Nintendo Switch
from Amazon on Black Friday received a package of prophylactics instead. Granted, in the right hands a condom can be more fun than a Switch, but there is a definite price gap between the two. How exactly could this happen? Amazon is stumped at the moment, though it did apologize for the bungled orders.
"We're really sorry about that and are investigating exactly what's happened," Amazon said in a statement. "We're reaching out to every customer who's had a problem and made us aware so we can put it right. Anyone who has had an issue with any order can contact our customer services team for help."
According to The Mirror, Amazon muffed at least a dozen Switch (or Switch-related) orders. One fellow says he received a copy of The Beast of Buckingham Palace inside a busted up box. That book sells for £6 on Amazon in the UK, compared to £279 for a Switch console.
Another person shared a picture of a pack of AA Duracell batteries they received in place of a Switch console, while another ended up with a ream of paper. One person even received a tambourine.

In one case, a woman says she received a box of dog food and washing liquid. Even worse, when Amazon attempted to replace her order with the Switch she paid for, she says it sent out a packet of air freshener instead.
"I have also reported this to the police as feel it is fraud and needs thoroughly investigating," the woman said.
It's not clear if any or all of these orders were made from third-party sellers (marketplace sellers) on Amazon, or if Amazon sold and shipped them directly. The former seems a more likely scenario. Nevertheless, this is unfortunate for those affected. Hopefully Amazon makes things right sooner than later.