Microsoft Details A Ton Of Great New Windows 10 Features That Resulted Based On Your Feedback
Microsoft apparently wants Windows 10 users to know that their feedback has shaped Windows as we know it today. The Redmond software and services giant has talked about some of the changes that have happened in the last five years that are the direct result of feedback from Windows users. And this discussion of user feedback-driven features of course comes on the fifth anniversary of the Windows Insiders program.
One of the Windows 10 features that is a direct result of feedback is the WIN+(period) keyboard shortcut that pulls up the keyboard to make typing emoji, kaomoji, and symbols easier and faster. OneDrive files on-demand is another feature that is the direct result of user feedback. With this feature turned on, all the user's personal files can be found in File Explorer.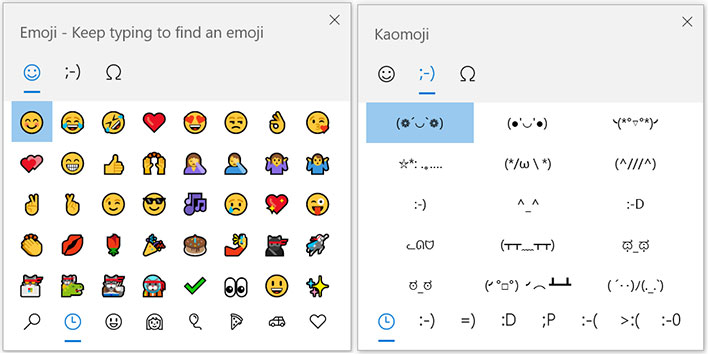 Microsoft recently made changes to File Explorer in a new update that fixed some issues that were lingering from an update last year that makes OneDrive files on-demand easier to use. One caveat of course is that you do have to be connected online to use files on-demand, since the files are in the cloud. Microsoft also added an option in Storage Settings to automatically change to locally stored OneDrive content to be online-only if it's left unopened for a few days.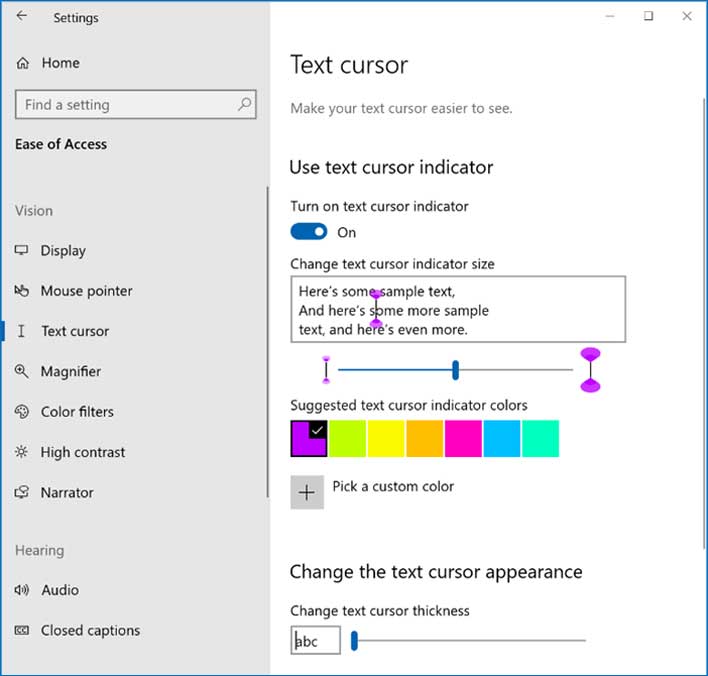 Windows Insider feedback also drove Microsoft to give new options for cursor and pointer size and color. Those options are in Windows Ease of Access settings and allows users to choose the mouse cursor size and color to make it easier to see. Options to make the text cursor stand out more and change its size are also offered, along with a preview pane to see what the cursor option will look like. Those settings are located in Settings > Ease of Access > Mouse pointer or Settings > Ease of Access > Text cursor.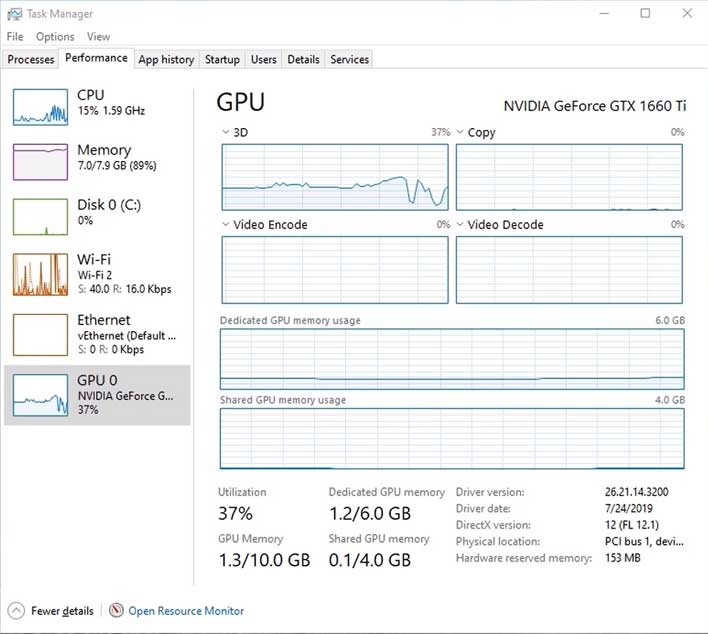 Another big feature request that was granted, thanks to user feedback, is GPU Performance Monitoring in Task Manager. This tool is invaluable for anyone looking to keep tabs on GPU resource utilization and what might be taxing this major processing engine in your system, beyond the host CPU.

Finally, but certainly this isn't an exhaustive list, there's the new Windows Terminal for folks that need powerful, efficient command line tools...


Microsoft is of course also asking that users continue to give feedback to impact the features we see in the future. Feedback Hub collections can be accessed using the WIN+F shortcut. Learn more about how user feedback reshaped Windows 10, in addition to checking out a slew of other new features you may not be aware of,
here
.