Unreal Engine 5.3 Launches With Goal Of Enhancing Graphics In Games Running At 60 FPS
Between the rise of asset virtualization and the emergence of real-time ray-tracing, video game graphics technology is on the cusp of a revolution. Leading the charge forward is Epic Games with its
Unreal Engine software
, a package that just got its version 5.3 update.
Unreal Engine 5 has two major rendering components that underpin the biggest graphical advancements since Unreal Engine 4. Those are the Nanite virtual geometry system and the Lumen path-tracing engine. So far, there have only been two games to date that shipped with both technologies available: Epic's own Fortnite, and Ascendant Studios' Immortals of Aveum. Both games are extremely demanding, with Fortnite resorting to low-detail software-based Lumen on consoles.
The idea of Lumen and Nanite forcing next-gen games to fall back to 30 FPS again despite the powerful Zen 2-based CPUs and RDNA 2 GPUs in the current-generation consoles has been much-discussed. The first public demonstration of these technologies, which was
the Matrix Awakens demo
, struggled to maintain even 30 FPS on the Xbox Series X and PlayStation 5. It seemed a given that developers would have to target a low framerate cap to make use of these gorgeous visuals.
All hope is not lost, though. For one thing, Immortals of Aveum does run at 60 FPS most of the time on the consoles despite using both Lumen and Nanite. However, it only achieves this at a very low 720p resolution. With Unreal Engine 5.3, Epic says that it has "continued to refine all core UE5 rendering features" with the hope of allowing more developers to make use of them in 60 FPS games. That's not just some vain hope for future PC hardware, either; Epic says that it specifically wants to enable this dream on consoles.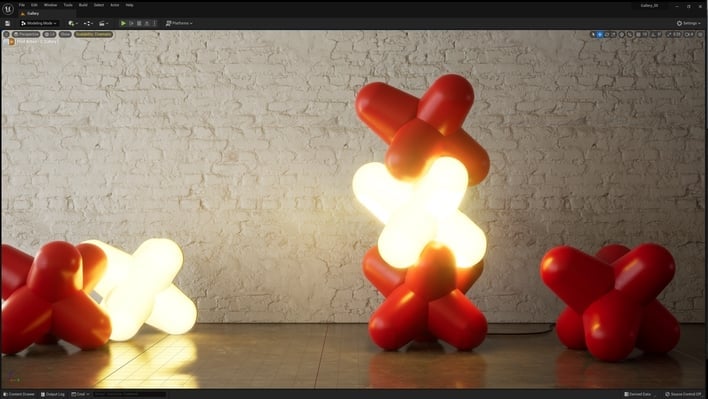 Epic's update notes say that it has improved performance for Nanite and Lumen considerably in the newest version. In particular, masked Nanite materials, such as foliage, have gained a new feature called Explicit Tangents, that should improve the range of surfaces it can represent accurately. Meanwhile, Lumen's hardware-accelerated mode, in addition to improved performance, now supports multiple-bounce reflections.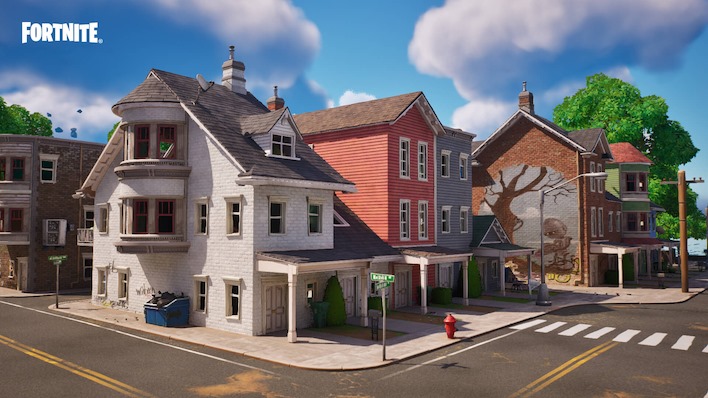 The company goes on to say that its Virtual Shadow Maps feature is production-ready, offering drastically improved shadows in non-ray-traced games, and that its Temporal Super Resolution tech has seen "notable advancements." Epic favors its own in-house TSR upscaler over AMD's FSR 2, NVIDIA's DLSS, or Intel's XeSS, all of which are notably missing in Fortnite. (Immortals of Aveum does use FSR 2, though.)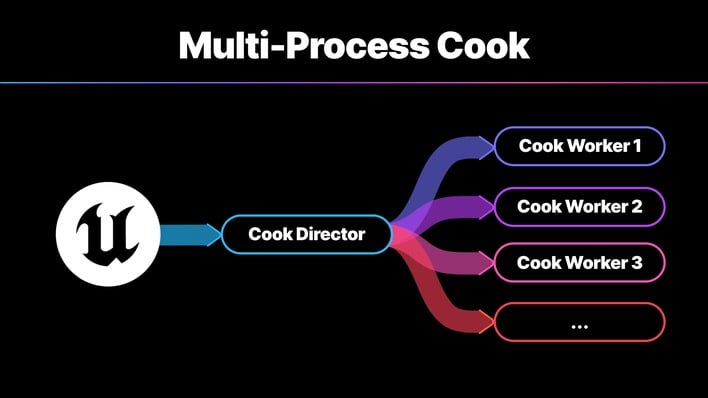 Most of the other innovations in Unreal Engine 5.3 are for the production side of things. Multi-Process Cook allows developers to use all of their CPU threads to "cook" assets into a permanent state for use in a shipping game; we do wonder why it took this long for this feature. There are also many new features for camera management and configuration that mimic real-life cameras, owing to Unreal's growing use as a general film production studio.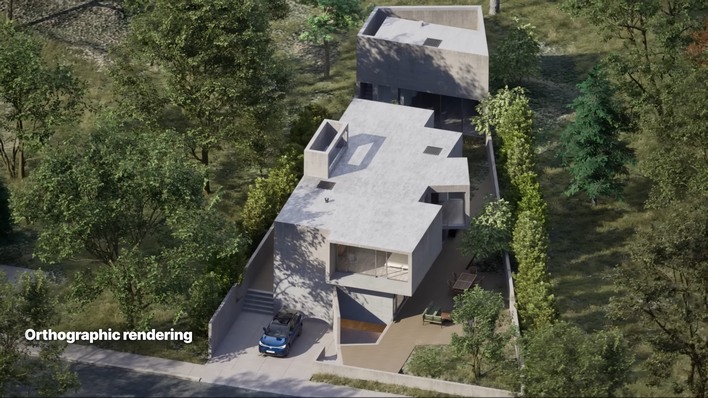 Epic's also showing off some experimental features for upcoming versions, including cinematic-quality volumetrics, orthographic projections, an improved skeletal editor with the ability to paint skin weights, and likely most exciting to gamers, panel-based chaos cloth with machine-learning-based cloth simulation. The brief demo of this in the trailer below is very impressive, so we recommend checking it out.
Of course, because these are engine improvements, we won't see
any of this tech
in games super soon. Still, hopefully these performance improvements can convince developers to try and make use of Nanite and Lumen. While they're performance-heavy at this time, the immersion upgrade offered by physically simulated lighting and practically unlimited geometric detail can't be overstated.