TikTok Challenges Force Hyundai And Kia To Roll Out An Emergency Car Theft Patch
Hyundai and Kia are responding to a rash of
car thefts
in the wake of a TikTok challenge, which shows vehicles without push-button ignitions and immobilizing anti-theft devices were easy targets. Hyundai has already developed theft deterrent software for millions of its vehicles, which includes the theft alarm software logic to prolong the alarm sound from 30 seconds to one minute and requires a key to be in the ignition switch in order to start the car.
TikTok
social media challenges have included some worthwhile causes in the past but have also included some shady and dangerous ones as well. The challenge pertaining to Hyundai and Kia vehicles has not only increased the number of thefts but has also resulted in 14 reported crashes and 8 fatalities, according to the United States Department of Transportation. This has led the two companies to address the issue quickly, with more updates to come.
The challenge shows would-be thieves how to remove the steering column cover to reveal a USB-A port that can be utilized to hotwire the vehicle. The flaw in design allows the "turn-key-to-start" system to bypass the immobilizer which verifies the authenticity code in the key's transponder to the car's ECU, according to a post on
BleepingComputer
.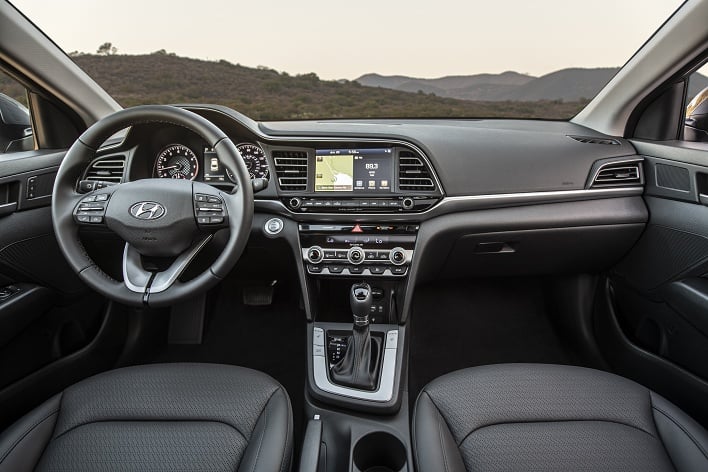 In a press release from Hyundai, it stated that the new technology will be launched as a service campaign for a total of 4 million vehicles beginning February 14, 2023. The upgrade will roll out to more than 1 million in the model years 2017-2020 Elantra, 2015-2019 Sonata, and 2020-2021 Venue vehicles. The remaining vehicles affected will receive an update by June 2023.
The update will need to be done at an official Hyundai dealer and is said to only take about an hour. Once the update has been applied, the vehicle will be adorned with a window decal to alert would-be thieves that the vehicle is equipped with enhanced anti-theft technology.
"Hyundai is committed to ensuring the quality and integrity of our products through continuous improvement and is pleased to provide affected customers with an additional theft deterrent through this software upgrade," remarked Randy Parker, CEO, of Hyundai Motor America.
Hyundai
is also providing free steering wheel locks to law enforcement agencies that can be distributed to local residents who own or lease affected models. The company is also finalizing a program to reimburse some owners of models between the years 2011-2022 which cannot be upgraded for the purchase of a steering wheel lock.
Kia has yet to begin its rollout of updates to address the problem, but says it is working on providing a solution to owners of affected vehicles soon.