Tesla's Cybertruck Is A Radical, 500-Mile Brodozer You Just Have To See
Well, this is definitely...
interesting
. Tesla CEO Elon Musk finally pulled the wraps off the
highly anticipated Cybertruck EV
, and it's definitely a different look for the pickup segment. While the
Rivian R1T
takes a [mostly] conventional approach with its looks, the Cybertruck looks like no other truck on the road with its wedge shape.
Elon Musk said that inspiration came from the classic Lotus Esprit mid-engine sports car, and we definitely get that vibe. The looks are definitely polarizing and owe nothing to the more organically-shaped Model S, Model X, and Model 3 that came before it. Despite its looks, the Cybertruck is roughly the same size as the best-selling Ford F-150 and can seat up to six people. It has a 6.5-foot bed, will carry a load of up to 3,500 pounds, and has ground clearance of up to 16 inches.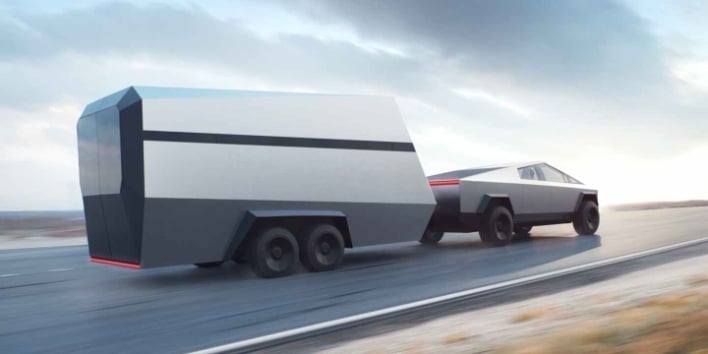 Getting down to the all-important details surrounding the powertrain, there are three versions that will be made available. The base configuration includes a single rear motor, 250+ mile range, can run 0-60 in 6.5 seconds, and has a towing capacity of 7,500+ pounds. The mid-level configuration includes dual motors (AWD), a 300+ mile range, can hit 60 mph in 4.5 seconds, and features a towing capacity of 10,000+ pounds.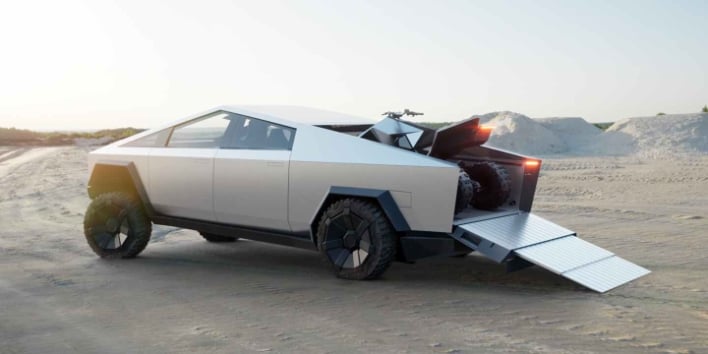 The most potent version, however, throws in triple motors and will be able to sprint from a standstill to 60 mph in less than 2.9 seconds. This configuration also of course includes AWD, will go 500+ miles per charge, and can tow 14,000+ pounds.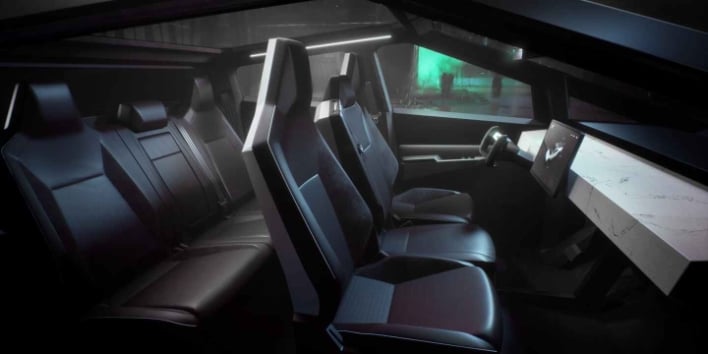 Surprisingly, the Cybertruck, which features a unibody construction unlike most other trucks on the road (with the only other exception being the Honda Ridgeline), will have a base price of just $39,990 for the RWD model. The dual-motor configuration bumps that price to $49,990, while the top-level triple-motor spec will start at $69,990. Considering how expensive full-size trucks are these days (trying pricing a flagship F-150 King Ranch), those prices seem to be quite competitive.
Tesla says that production of the Cybertruck will commence in late 2021, and the company is currently accepting preorders with a $100 refundable deposit.