T-Mobile's Latest Freebie Perk Is An Enhanced Version Of Pandora
T-Mobile
prides itself on providing sweet perks for its customers on top of its class-leading 5G speeds and availability. The company uses T-Mobile Tuesdays to give out freebies, and February 23
rd
will see the arrival of an enhanced version of the popular Pandora music streaming service.
According to T-Mobile, this version of Pandora is based on the current free tier but will provide ad-free music stations on the weekends. Customers will also have access to "Top Track" SiriusXM stations, including Hits 2, The Heat, and The Highway. Also on tap will be first-listen access to SiriusXM podcast from "The Hoda Show, Sway's Interviews, Fierce Women in Music, Binge Guide, and The Jess Cagle Podcast with Julia Cunningham."
To participate in this offer, you will need to download the T-Mobile Tuesdays apps for iOS or Android. You will be able to redeem this specific Pandora offer and then log in to your Pandora account with the app to enjoy the additional perks. The offer must be redeemed by December 31st, 2021, and will be active through March 2022. After that point, you'll be booted back to the [standard] free version of Pandora.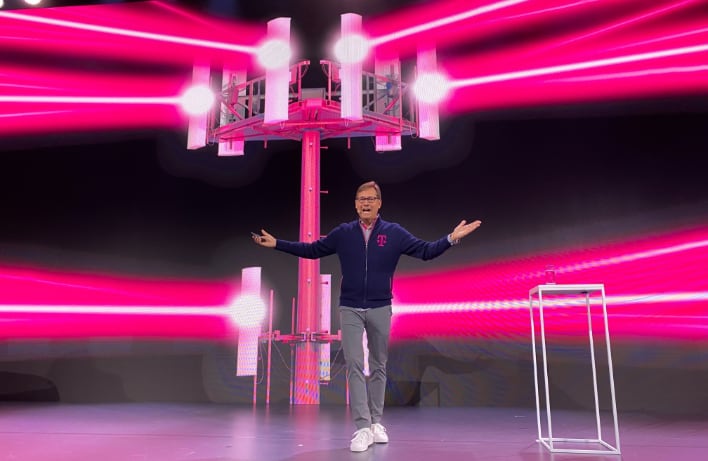 But of course, there is one string attached to T-Mobile and Pandora's generosity. You'll have to "watch a short message each week to enjoy ad-free radio all weekend long." That seems like a small price to pay, however.
"We've combined Pandora's personalized listening experience with access to a special selection of must-hear SiriusXM audio entertainment, along with ad-free radio weekends, to deliver even more for T-Mobile customers," said SiriusXM CMO Denise Karkos. "Now more than ever, we recognize the power that music has to connect communities," added T-Mobile CMO Matt Staneff. "Today marks another exciting step in our relationship with Pandora, offering T-Mobile customers a new, supercharged version of a brand they already love."
This latest T-Mobile perk comes after the company announced that its new Magenta and Magenta MAX 5G wireless plans offer genuine unlimited service without throttling. The plans are priced from $47/month and $57/respectively and include free access to Netflix Basic (Netflix Standard is freely available for Magenta MAX family plans).