Steam's Winter Sale 2019 Is Now Underway With Big Discounts
Gamers love it when Steam has a sale because they can stock up on plenty of titles at steep discounts. The annual Steam Winter Sale 2019 is underway right now, and gamers will want to hop over and partake. There are some top tier games with hefty discounts, including the long-anticipated Red Dead Redemption 2.
Discounts are high with some popular titles listed at 75% off their normal price. The game discounts are good through January 2nd at 10 pm, so you have plenty of time to get those gift cards and Christmas cash gathered up. Some of the coolest games on discount that we see include:
Those titles are some of the coolest we saw. There are lots more from big developers, along with indie titles. Along with discounted games, Steam also has a Holiday Market going where you can complete quests to earn Festivity Tokens. The quests list isn't working as of writing; we hope Steam gets that sorted soon.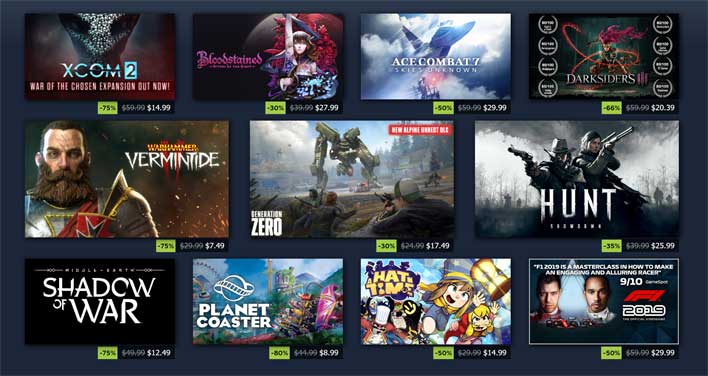 The tokens can be used to go shopping for Chat Stickers, Chat Room Effects, and the Steam Winter Sale Coupon. The first quest is supposed to be live now, and additional quests will be added as the sale goes on. The last time we covered Steam was when it was having its Remote Play Together Sale in November.