Steam Remote Play Together Sale Offers Big Discounts On Popular Games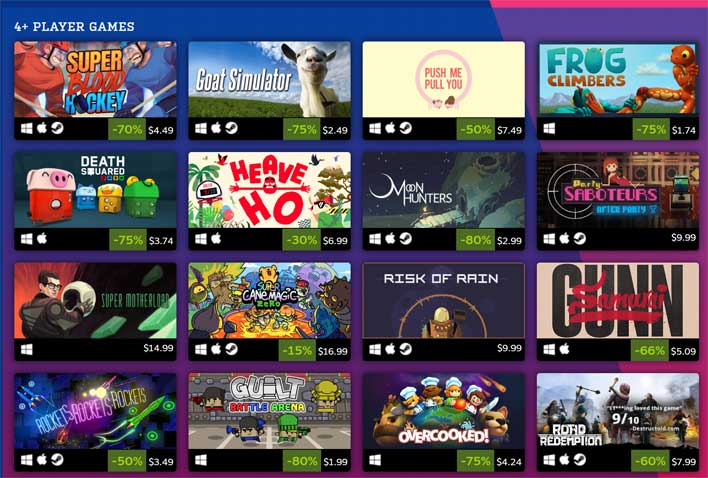 Late last month, we talked about the Steam Library update that had brought all the new features that were previously offered to beta users only to the masses. The update also brought with is the debut of Remote Play Together for everyone. That feature was very cool, and gamers who want to enjoy playing remotely with friends need a game of three that supports remote play.
Steam is having a Remote Play Together sale that it is billing as a new Multi-Player Feature and Sale Event. All of the games offered on discounts in the sale support remote play, and some are discounted heavily. Some of the coolest games in the sale are listed below:
4+ Player Games:
Puzzle Co-Op Games:
Campaign Co-Op Games:
Lego Games:
There are lots more games included in the sale; the entire sale page can be seen here. Learn more about the Remote Play Together feature.