Spacetop Laptop Ditches Its Display For A Giant 100-Inch Augmented Reality Screen
After nearly three years of development, Sightful has unveiled the world's first
augmented reality
(AR) laptop, called Spacetop. The team who created the innovative laptop consisted of Apple, Microsoft, and Magic Leap veterans.
Spacetop was developed specifically for the "work from anywhere" movement, according to a press release by Sightful. It takes advantage of AR technology in order to transform the world around any user into a portable home office. Users are able to custom-design their workspace in a clutter-free and organized manner that best suits their needs. Sightful says users will be able to focus on what matters most in an augmented existence, while remaining present in the real world.
"Two worlds sit at a crossroads: Laptops are the centerpiece of our daily working lives, but the technology has not evolved with the modern, work from anywhere, privacy matters, 'road warrior' mentality. Meanwhile,
augmented reality
is full of potential and promise, but is yet to find its daily use case," remarked Tamir Berliner, CEO and co-founder of Sightful. "We are at the perfect moment for a significant paradigm shift in a device we all know and love, and Spacetop Early Access is the first step in that journey."
It operates much like an ordinary laptop, with users being able to enjoy an expanded experience in AR with no complicated gestures to learn, and no external hardware or software being integrated with non-AR devices.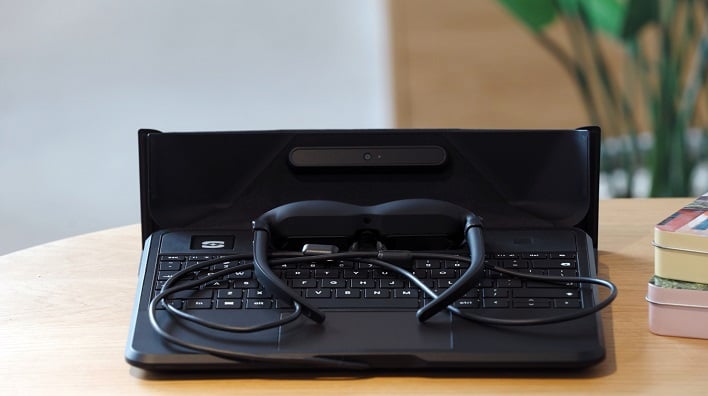 Spacetop takes full advantage of a more than 100-inch virtual canvas, allowing for a multi-monitor setup as large as their work requires. This can be achieved at home sitting on the couch, at a favorite coffee shop, or while on a flight to the next big meeting.
The Canvas display provides users with a private work environment like no other. It is invisible to those around them who are not using the device. This negates the need for privacy filters or worrying about others trying to catch a glimpse of what is being worked on.
The AR laptop will come with a Snapdragon 865 CPU, an Adreno 650 GPU, 8GB of RAM, and 256GB of storage. It will include 2 USB-C ports that support PD 3.0 fast charging, SuperSpeed USB, and DisplayPort 1.4. It will house a full-sized keyboard with a clickable touchpad, a 5MP camera, Wi-Fi 6 and Bluetooth 5.1 available, and touts a 5+ hour battery life. The Spacetop will operate on its own Spacetop OS as well.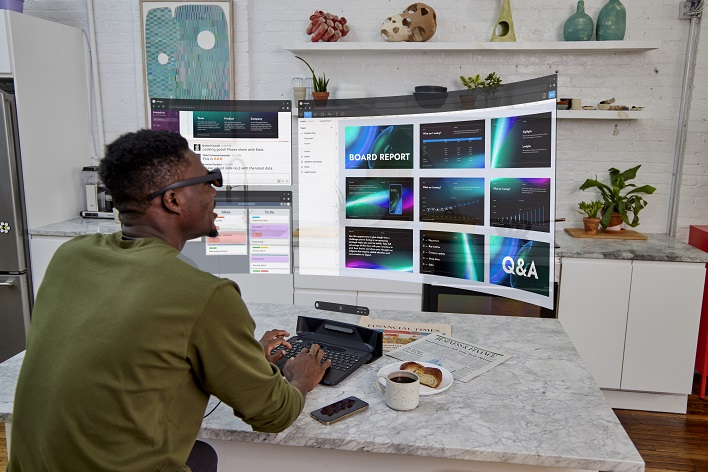 Eden Shochat, Equal Partner at Aleph, says rather than attempting to convince others that we need to exist in a metaverse or come up with something entirely new, the team focused on creating a product people can utilize now. She added, "This is the right approach, at the right moment, with the team charting a new path for an everyday device, similar to the iPhone or Roadster before them."
Spacetop, which costs $2000, is currently in early access, with 1000 early adopters being invited to join. Anyone interested in being the first to receive and experience the Spacetop can apply at
sightful.com
. Once available you will have a one week window to complete the order.