Samsung Unveils An Intelligent 200MP Camera Sensor Ahead Of Galaxy S23 Ultra Launch
Samsung gives a sneak peek at things to come, as it announces its latest 200-megapixel image sensor, the ISOCELL HP2. The announcement comes just a couple of weeks ahead of the company's Unpacked 2023 event, and seems to confirm the rumors of a 200MP sensor coming to the high-end Galaxy
S23 Ultra
.
When it comes to smartphone cameras, Samsung has been on the leading edge for quite some time. Last year's S22 Ultra featured the company's most advanced camera system yet. It featured a 40MP front-facing camera, two rear-facing 10MP zoom cameras, a 12MP ultra-wide camera, and an astounding 108MP wide-angle camera. With today's announcement, it appears the latter will receive nearly double the megapixels this year.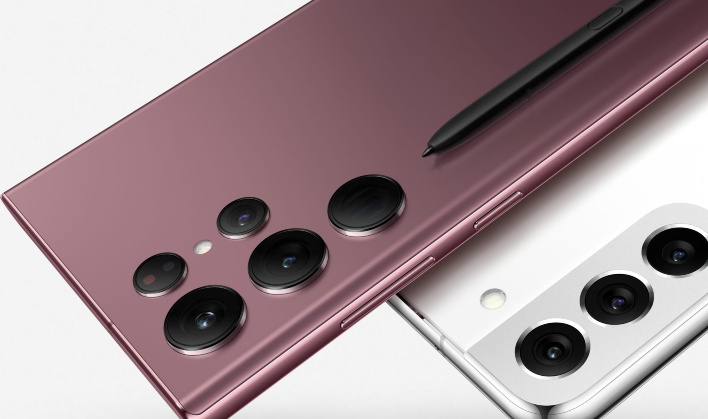 "The Samsung ISOCELL HP2 harnesses Samsung's high-resolution image sensor technologies and know-how at the cutting edge for epic details," remarked JoonSeo Yim, Executive Vice President of Sensor Business Team at Samsung Electronics. "Our leadership comes from innovative pixel technologies that allow our sensors to go beyond the number and size of pixels. We will continue to open new horizons and solidify our presence in the expanding ultra-high-resolution sensor market."
The tech giant says that its ISOCELL HP2 will pack 200-million 0.6-micrometer pixels in a 1/1.3" optical format. This is the same size sensor that is used in many 108MP main smartphone cameras. The ability to cram all those megapixels into the same form factor means consumers will not have to deal with larger camera bumps on their high-end smartphones.
The new HP2 utilizes Samsung's advanced pixel-binning technology, Tetra pixel. This will add more versatility to the camera as it "simulates different pixel sizes to accommodate varying lighting levels." So, as the photographer switches between brightly lit environments to low-lit locations, the sensor will adjust its image sensor to match the environment it is being used in to output the best images possible. This will also translate into improved 8K video, minimizing cropping and capturing more of the scene while maintaining quality and sharpness.
There are also a few other new technologies arriving with HP2, one of which is the Dual Vertical Transfer Gate (D-VTG). The new tech aims to reduce the number of washed-out pictures from brightly lit environments. Another is Samsung's Super QPD, which allows the sensor to use all its 200-million pixels for focusing agents. The tech company says this will take auto-focusing to another level.
Samsung says that it has begun mass production of its new
ISOCELL HP2
. We won't have to wait long to find out which high-end Samsung smartphones will be receiving the high-powered sensor, as the company's
Unpacked 2023
event is scheduled for February 1, 2023.