Big Samsung TV Deals Are Here, Just In Time For Football Sunday Up To 39% Off
The NFL season began with an upset on Thursday, with the Detroit Lions defeating the Super Bowl champs Kansas City Chiefs on their home turf, due in part to a bold fourth down call early in the first quarter and deep into enemy territory. If the first game set the tone, the rest of the season is going to be exciting, and you can catch the games on a new TV that you bought at a discount—a whole bunch of Samsung models are marked down right now.
One of them is the
65-inch Samsung Q60C series
for
$797.77 on Amazon
(save $200). This is one of Samsung's latest models (2023), and also one of its more affordable big screens with quantum dot technology—the Q60C is considered an entry-level model.
That means you're not getting pricier features like OLED, mini LED lighting, local dimming, or HDMI 2.1 connectivity. However, in addition to quantum dot technology, it features dual LED lighting, HDR support, and a built-in Gaming Hub for accessing cloud streaming services like
GeForce NOW
and Xbox Game Pass.
If you want to go a little big bigger, you can find the
70-inch Samsung Q60C
on sale for
$977.99 (save $220)
.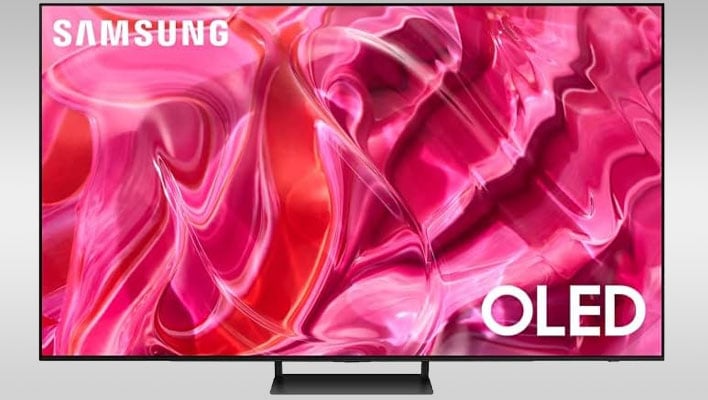 Would you like a soundbar with that? And OLED? Then check out this
55-inch Samsung S90C OLED TV + HW-Q700C soundbar
for
$2,115.98 (save $480)
. That's a heck of a combo.
Starting with the TV, the S90C is a high-end model from withing Samsung's 2023 lineup and it boasts a QD-OLED panel. The S90C is racking up positive reviews for its excellent picture quality and performance across the board, including HDR content, sports, movies, and gaming.
The HW-Q700C, meanwhile, is a 3.2.1-channel wireless Dolby Atmos soundbar from within Samsung's premium Q-series. The sleek soundbar is designed to bounce audio off the ceiling for room-filling sound, and can tap into the built-in speakers on supported Samsung TVs to further enhance the audio immersion.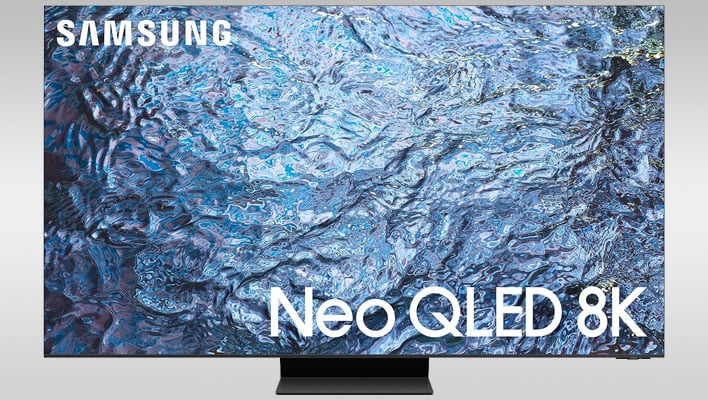 You'll have to decide for yourself if it's feasible to future-proof, so much as such a thing is actually possible. If going in that direction, though, check out the
65-inch Samsung QN900C
for
$3,997.99 (save $1,000)
. That's a big price for a 65-inch TV, but what you get in return is an 8K resolution display with mini LED lighting and an ultra-slim design.
Naturally, native 8K content is going to look best on this TV. That said, Samsung's intelligent upscaling technology helps make 4K and lower resolution content look pretty good too. This is aided by the mini LED lighting, which cranks up the brightness and helps deliver better contrast than regular LCD TVs (though not as good as OLED).
Here are some more TV and display deals...