Samsung Unveils The Q950TS, A Jaw-Droppingly Beautiful Zero-Bezel 8K QLED AI-Powered TV
The Consumer Electronics Show (
CES
) in Las Vegas officially kicks off Monday, January, 7, and it appears
Samsung
is champing at the bit to introduce some new display products. One of them is its Q950TS 8K OLED TV with a design that virtually "eliminates the screen bezel," as was the subject of a
recent rumor
.
Looking over a translated press release that went live today, 99 percent of the
8K
QLED TV's front construction belongs to the actual screen. Samsung calls this an "infinity design," and says it offers "outstanding immersion" and "sets a new standard for TV screens." It is also incredibly thin at just 15mm, with a completely flat surface. Check out this side view...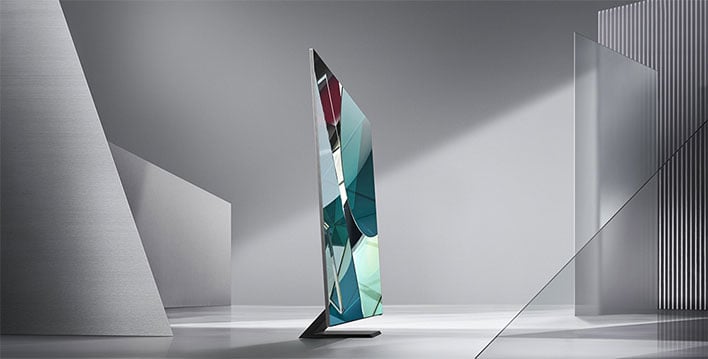 It certainly looks gorgeous, at least from the stock photography Samsung has provided. Curiously missing, however, is how big the actual screen measures. Our best guess is anywhere from 55 to 65 inches, though it is hard to tell from the few images currently available. Screen size and other fine grain details will be available at CES.
In the meantime, Samsung did provide some other interesting specifications. For one, we know this is an 8K resolution TV. Samsung says it utilizes "advanced AI technology" to improve image quality. Specifically, this TV's been injected with an
AI
quantum processor with deep learning capabilities—it runs a neural network model to upscale content to 8K.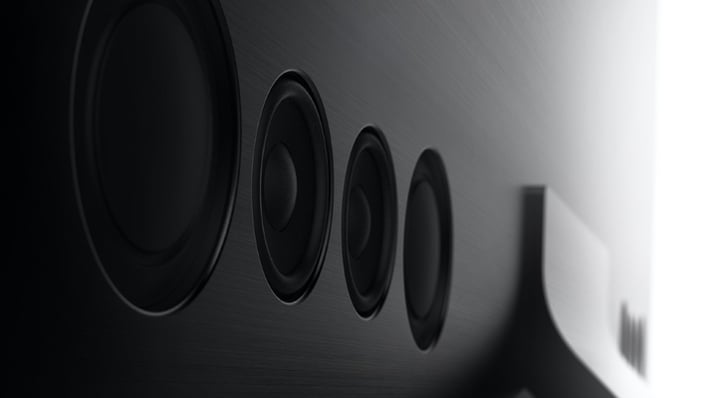 How well it actually works will be important in determining just how feasible the Q950TS is, even in the luxury market where it will likely reside. Even 4K content is relatively sparse compared to 1080p and 720p feeds, though the situation is improving with streaming services like
Netflix
bolstering their catalogs with more 4K movies and shows.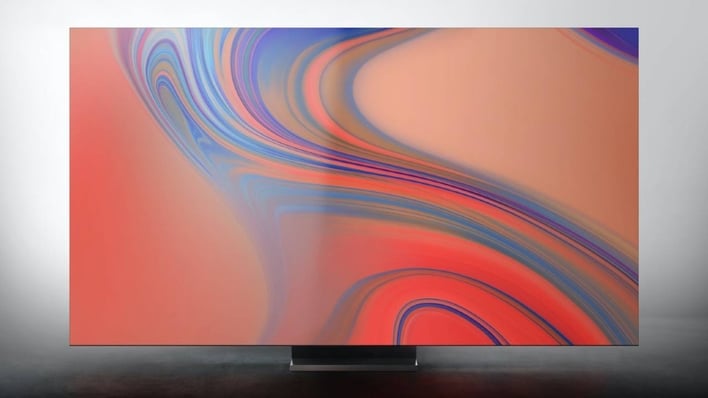 Outside of upscaling, Samsung says the Q950TS sports a new "Adaptive Picture" feature. It essentially sounds like an intelligent auto-brightness scheme, as it alters the both the brightness and contrast "in any viewing environment" to prevent viewers from having to manipulate their surroundings, such as dimming the lights or pulling down the curtains.
That said, there is no mention of how bright this TV can get. We imagine it will support HDR, though that has not been specified yet either. Same goes for pricing and availability. Stay tuned, though, as those and other details will be made available soon.