Samsung Rumored To Launch This Gorgeous Zero-Bezel 8K QLED TV At CES 2020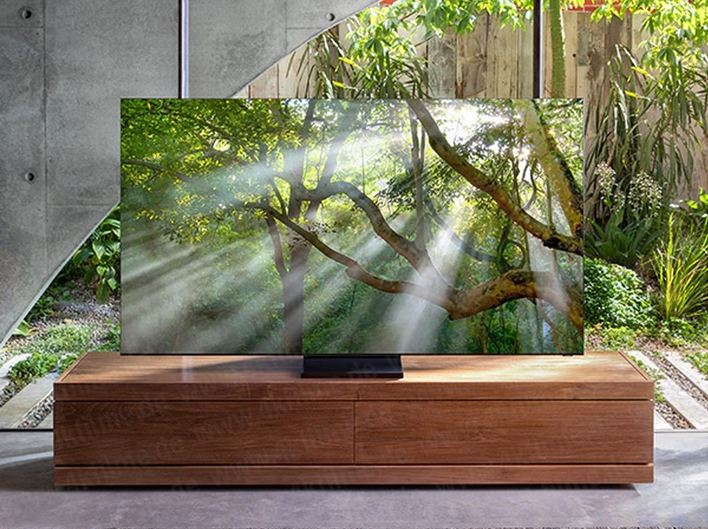 Samsung is no stranger to
8K televisions
, as it already has a number of such products in its portfolio even though
8K content
is virtually non-existent at this point. With that being said, 8K will be the next visual fidelity/performance benchmark for televisions in the coming years, and Samsung is already iterating with a new family.
According to the German publication 4KFilme, it claims to have obtained some official images of a new Samsung TV that could be called the Q900T. As you can see from the images, the device has extremely narrow bezels, which will definitely make it look good on just about any wall that you choose to mount it.
We really can't make out the bezels along the top and sides, but we do notice just a hint of bezel at the bottom, along with a relatively minimalist stand. Samsung is a company that is known for its display prowess -- especially when it comes to mobile devices -- and that mastery also extends to the QLED panels found in this upcoming television.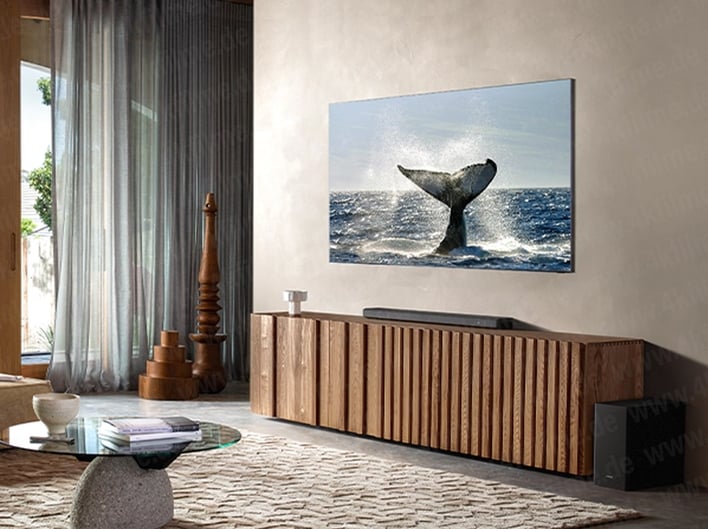 In other Samsung news, the company announced today that its current family of 8K QLED TVs are the first to be certified by the 8K Association (8KA), and will carry the "8KA" logo. As part of the 8KA Certification Program, Samsung's 8K QLED TVs are spec'd to feature a resolution of 7680 x 4320, HDMI 2.1 and HVEC support, and a peak brightness rating of 600 nits.
"We are proud to be one of the founding members of the 8K Association and to have our new lineup of QLED 8K TVs certified by the program," said Hyogun Lee, Executive VP of Samsung's Visual Display Business. "Our goal is to provide consumers with the ability to easily identify premium 8K displays from other devices when making purchasing decisions."
Now that we have the hardware that 8K-capable -- albeit at exorbitant prices -- we'll have to wait for the arrival of compatible content to persuade customers to upgrade from their current 4K televisions.