Samsung Galaxy S20, Galaxy Fold 2 Unpacked Reveal Date Leaked In Promo Footage
Well, what do we have here? I'll tell you—a leaked promo video for
Samsung's
upcoming Unpacked 2020 event, where the company will presumably unveil its next-generation
Galaxy S20
and Galaxy Fold 2 handsets (and potentially some other devices). According to the promo, the event will take place on February 11, 2020.
The Galaxy S20 is the rumored name for the successor to the
Galaxy S10
, though nothing has been confirmed. It is entirely possible that Samsung calls it the Galaxy S11. No matter what it ends up being called, it will be the next iteration of Samsung's Galaxy S family, and the leaked promo essentially confirms it is coming around the middle of February (or the announcement, at least). Have a watch...
Max Weinbach, a writer for XDA Developers and XDA TV host, spotted the promo on Vimeo. Even though it was unlisted, it showed up as a "recommended video," apparently unbeknownst to Samsung. That fun fact allowed the video to make the rounds on social media, despite Samsung have since yanked the original promo offline.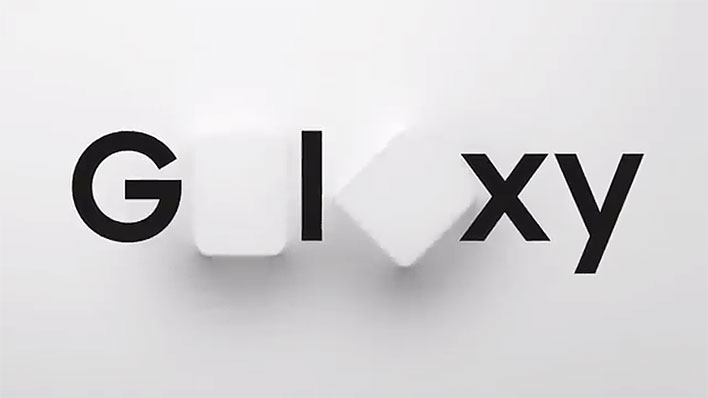 There is not a whole lot to discern from the teaser, though according to Weinbach, the two blobs in the "Galaxy" graphic are clues. The rectangular-shaped bump on the left supposedly teases the rear camera on the Galaxy S20, which I presume to mean we are looking at a quad-camera arrangement (maybe even more), along with an LED flash.
As for the square-shaped blob on the right, the assumption is it represents the Galaxy Fold 2. Samsung had a heck of a time getting the original Galaxy Fold out the door, due to
design issues
that marred the launch. However, after sending its engineers back to the drawing board, Samsung ended up
relaunching the Galaxy Fold
, claiming it had
fixed the issues
that plagued the original iteration.
The promo teaser comes on the heels of
leaked photos
supposedly showing the Galaxy Fold 2 with a clamshell-style design. According to the leak, the Galaxy Fold 2 will feature a smaller screen and simpler overall design (including a simpler camera arrangement). As a result, it could end up being significantly less expensive than the Galaxy Fold.
Stay tuned, as we will be covering these launches in February.