Samsung Galaxy Fold 2 May Be Called Galaxy Bloom According To CES 'Blurry Cam'
Reports indicate that a secret meeting was held at CES 2020 with Samsung and various industry insiders. At that meeting, the subject is said to have been the upcoming Galaxy Fold 2 and the actual name for the smartphone when it launches. The smartphone will allegedly be called the Galaxy Bloom. Interestingly, Bloom was the codename for the development of the device according to some rumors.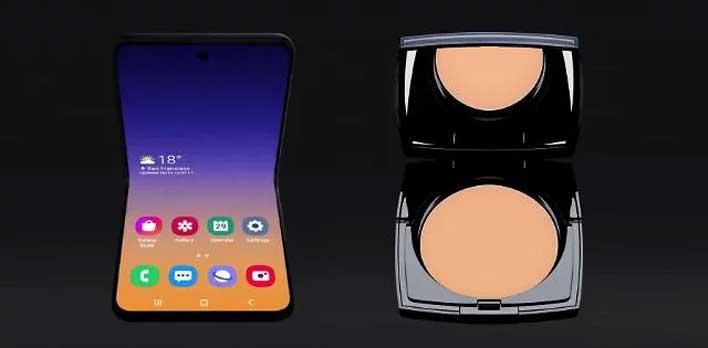 A slide that leaked out of the meeting shows what appears to be a rendering of the smartphone along with the Bloom name. The interesting thing about that rendering is that the smartphone doesn't appear to fold in half; it appears that a smaller portion of the lower section folds. However, this could just be because the image appears stretched.
A makeup compact reportedly inspired the design of the smartphone. Reports indicate that the inspiration for the design of the smartphone has to do with the female 20-something target demographic Samsung is aiming for. The company wanted a product that would feel familiar to the women.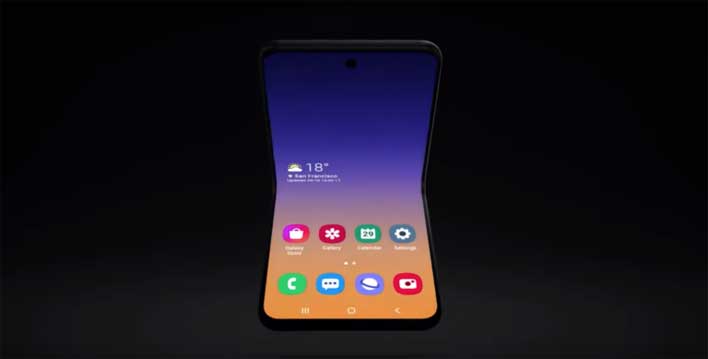 As for calling the next flagship Galaxy device the S20, Samsung talked about that a bit. Samsung wanted to start the new decade with a new marketing strategy for devices. The flagships will reportedly be called the Galaxy S20, Galaxy S20+, and Galaxy S20 Ultra. Both the Bloom and S20 devices are tipped to record native 8K content. As for the accuracy of this information, it's worth noting that word of the original Fold came out of a CES meeting and was true. Both the S20 line and Galaxy Bloom are supposed to be unveiled at the Unpacked event on February 11.