Samsung's Sweet 55-Inch Neo QLED Price-Slashed 45% And Other Great TV Deals
We're continually amazed at how far television pricing has dropped in the past several years. Not only can you get more size for your money than ever before, but newer technologies like mini LED backlighting can be part of the package too. Even
OLED
TVs no longer command the same kind of premium they once did (they're still more expensive than LED/LCD, but OLED is also bigger and cheaper than in past years). There are plenty of deals to be had as well.
For example, you can pick up
Samsung's 55-inch Neo QLED (QN95B)
for
$1,254.17 on Amazon
(save $1,155.17). This is a fantastic display with bleeding-edge mini LED backlighting. What's great about mini LED technology is twofold. First, by packing more tiny LEDs into the backlight setup, manufacturers can pump out much brighter pictures, which is especially great for highlighting HDR content. And secondly, it allows for finer grain control of exactly which part(s) of a scene to illuminate. This in turn can reduce blooming.
This is a 4K TV with a native 120Hz refresh rate. It supports HDR content (not Dolby Vision, though), Dolby Atmos, and multiple voice assistants including Alexa, Google Assistant, and Bixby.
One thing to keep in mind is that the QN95B series eschews built-in display ports for an external One Connect box. It houses four HDMI ports (including one with eARC support) and three USB ports.
If you don't like the idea of an external box, the
Samsung's 55-inch QN90B
goes the traditional route and is on sale for
$1,297.99 at Amazon
(save $400). Performance is nearly identical the QN95B and QN90B, just the latter features built-in connectivity.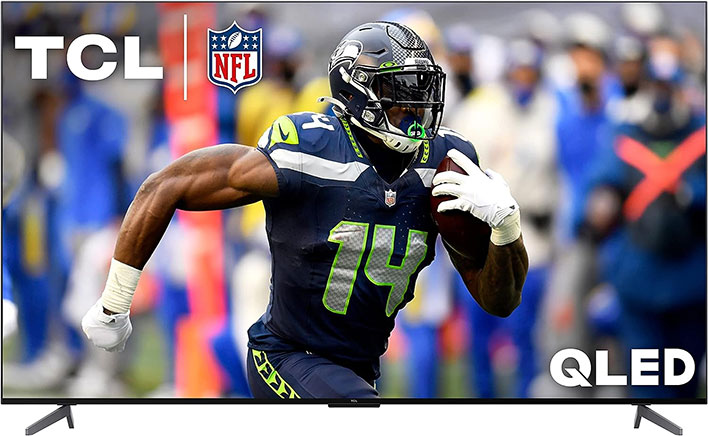 If you prefer to go big—and we mean
very
big—you can fill up your living room with
TCL's 85-inch Q7 QLED
TV for
$1,698 (save $501.99)
. Believe it or not, there are even less expensive 85-inch TV models available, like the
85-Inch Hisense A7H series
that's listed for
$848 on Amazon
. What we like about the TCL Q7 series, however, is the balance between price, features, and performance.
The Q7 series is one of TCL's newest TV lines and it packs features typically fond on more expensive models, such as a QLED panel, HDR Ultra (HDR10+, HDR10, HLG, and Dolby Vision), a 120Hz refresh rate, and HDMI 2.1 connectivity.
It's not a mini LED TV, but it does get very bright with a peak 1,000 nits brightness rating. It also serves over 200 local dimming zones and Dolby Atmos support, and is a FreeSync Premium Pro television.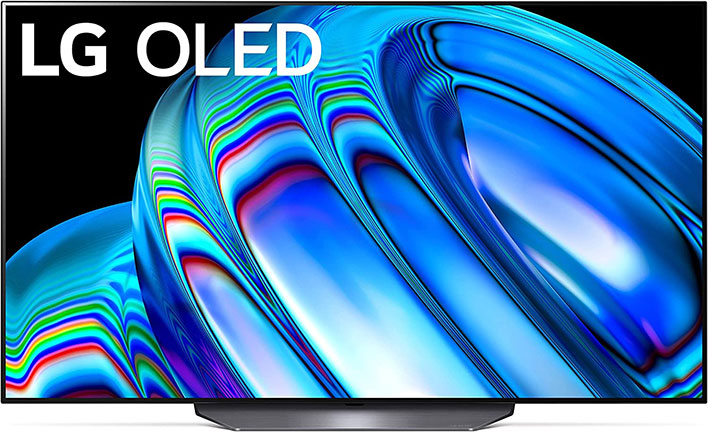 Want to step up to an OLED TV without breaking the bank? You can do that with the
55-inch LG B2 series OLED
TV that's on sale for
$996.99 (save $100)
. That's not a massive discount, but pricing is already lower than many OLED models, including some of LG's other lineups (like the C2 and more recent C3 series).
The B2 series is a mid-range OLED TV. You can think of it as a cheaper version than the C2. It uses a different processor and OLED panel than the C2, but boasts many of the same features. Among them is HDMI 2.1 connectivity, FreeSync Premium and G-Sync support, and a native 120Hz refresh rate.
Here are some more TV deals...