Razer's Kitsune All-Button Optical Controller For Fighting Games Drop-Kicks The Joystick
Razer has opted to lose the joystick with its new Kitsune arcade controller in favor of buttons. The all-button optical arcade controller is designed to be used with the PlayStation 5 and PC.
When someone imagines an arcade
controller
, a joystick more than likely takes center stage in the mind. Whether it be from memories of playing a favorite game at the local
arcade
growing up, or thoughts of pros battling it out in a game like Mortal Combat, a joystick is typically a prominent figure on the controller being used. Razer's new Kitsune controller, however, ditches the joystick for buttons in what the company calls designing it "with a deep understanding of the needs of the fighting game community."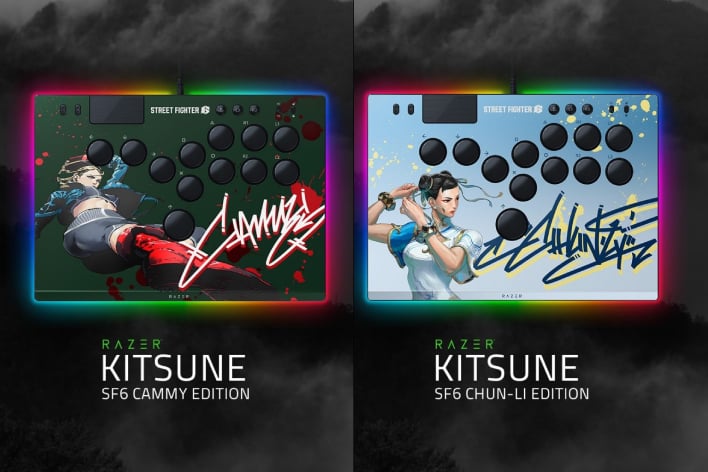 To be fair, there are other arcade controllers already on the market with buttons in place of a joystick. But what
Razer
says sets its Kitsune apart from the rest is "precision and performance." It says with a unique quad movement button layout, the new controller eliminates joystick mistakes. The company believes its button configuration contains the competitive edge pro gamers have been looking for.
As for those buttons, they are "groundbreaking" Razer Low-profile Linear Optical Switches. They deliver a shorter actuation height and an extremely fast response time. Razer says this combination brings a revolution that will leave the competition in the rearview mirror.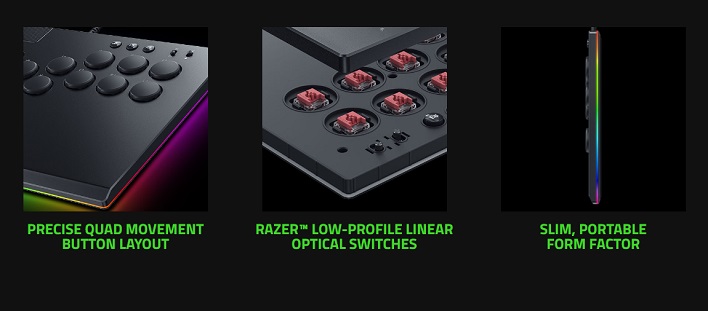 Razer joined forces with Capcom in designing the Kitsune controller, understanding the importance of being in tune with the fighting game community. The Kitsune adheres to all the Capcom Pro Tour standards, including compliance with its latest simultaneous opposite cardinal directional input rules.
The tech company says its vision was to create a controller for everyone, whether a pro or a casual player who plays in local tournaments. The company made transporting the controller easier with its slim profile and a detachable USB-C cable.
Anyone interested in staying in the loop with the progress of the
Kitsune controller
can sign up for updates on Razer's website. The company says with Street Fighter 6 and the next era of fighting games coming soon, it is excited about the possibilities the Kitsune controller will deliver to arcade fighters all over the world.