Nintendo Switch OLED Mario Red Edition Is Now Available To Preorder
Even as buzz ramps about the
next-generation Nintendo hardware
, there are plenty of reasons to pick up a current-generation model. For one thing, if rumors are accurate, the next-gen system is going to ship with an LCD screen, not an OLED. For another thing, there's no guarantee that current-gen Switch games will be playable on the new system, as Nintendo says that backward compatibility is "not a priority."
If you still don't have a Switch, or if you
have an older model
that could be handed down to children, family, or friends, you may want to consider the upcoming Mario Red edition. Besides being red all over including the controllers and even the dock, this model includes a few Mario-related visual flourishes, including the silhouette of the beloved plumber on the back of the dock as well as a pile of coins painted on the inside.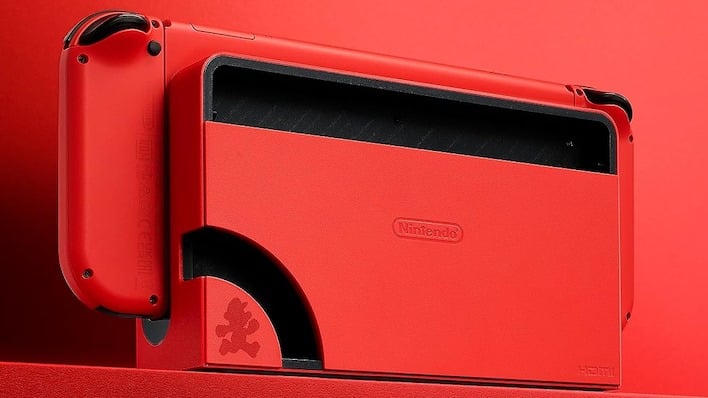 Also, as we implied but didn't state above, this is the OLED model. That means you get the gorgeous and vibrant display that really has to be seen to be believed; games are clearer and sharper, especially in motion thanks to the OLED's sub-1ms response time. The OLED Switch also has double the storage, improved audio, and a built-in Ethernet port on the dock, so no USB adapters are required.
The new Mario Red edition of the OLED Switch will be available October 6th, which is less than a month away. You can bet that this limited-edition release will go quickly when it launches, so if you're after one, jump in with a pre-order at Amazon that both guarantees you a unit and also locks in your price, saving you from scalpers.
If you're snagging a Switch, don't forget to grab some games, too. We've picked out a small selection of deeply discounted titles that you're sure to dig.
Mario + Rabbids Sparks of Hope
is half-off at $29.83; this game features both Mario characters and Ubisoft's Rabbids cosplaying as them, all within an
XCOM
-like strategy scenario. It's better than it sounds, even if you think it sounds pretty good.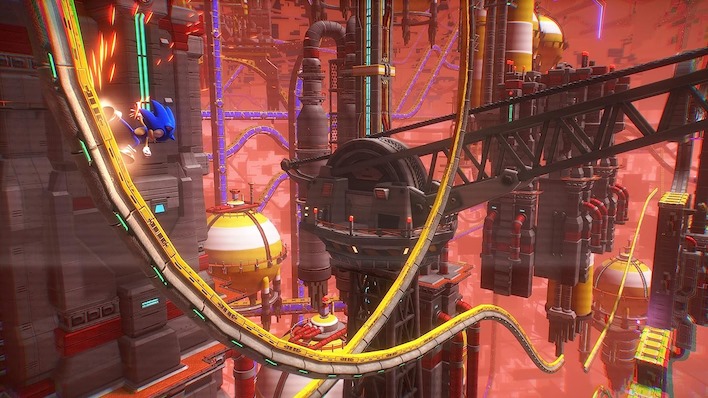 If you're still carrying a torch for SEGA like your author here, you can pick up the excellent
Sonic Frontiers
, too; it's likewise nearly half-off at $31.87. This game takes Sonic into a fully-3D open world for the first time and adds deeper combat mechanics than the series has ever had. With solid gameplay, great graphics for the system, and an absolutely killer soundtrack, this is the best 3D Sonic game ever.
Sonic Origins Plus
, which wraps up sixteen 8- and 16-bit Sonic games in a remastered package, is also
25% off at $29.99
.
We have a few other titles to recommend for you, too: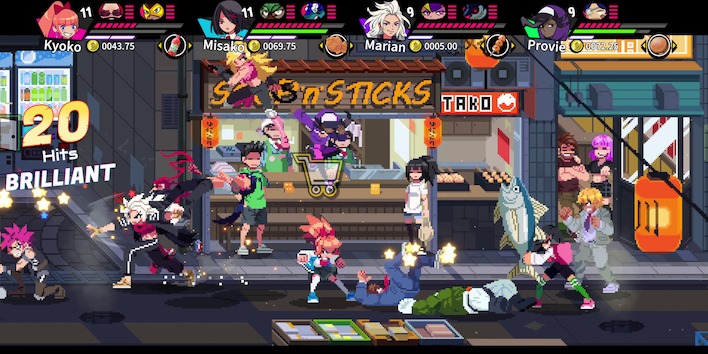 You should also think about grabbing some accessories for your new game system. If you intend to lug it around, a carrying case is practically required to keep from scratching up your screen and stuffing up the sticks. Proper gamepads are a boon for planting your butt on the couch and gaming in docked mode, and you'll probably want a quality microSD card too, because games are getting way too big. Here's our finds: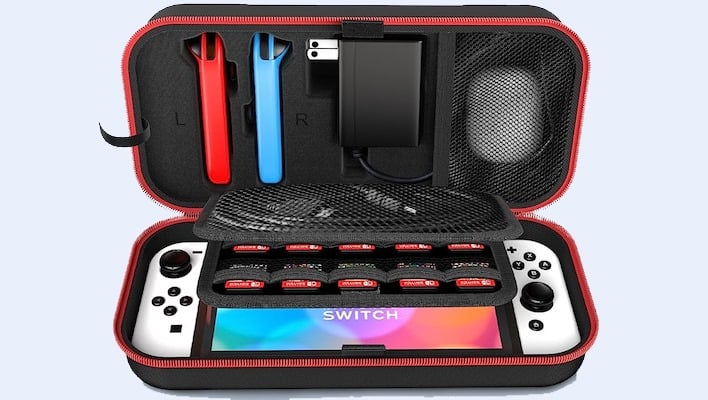 With all of this stuff, you'll be set up for premium Switch gaming. Let us know if you spot any more Switch deals that we didn't spy.