PowerColor Summons Devil Skins For Radeon RX 7900 Red Devil Cards Starting At $30
AMD graphics card partner PowerColor has launched some swappable backplates. These so-called Devil Skins are exclusively applicable to the latest
Radeon RX 7900 Red Devil
series graphics cards from PowerColor. There are just two Devil Skins available at launch, we don't know if there will be more, but they are certainly interesting design-wise and not prohibitively expensive.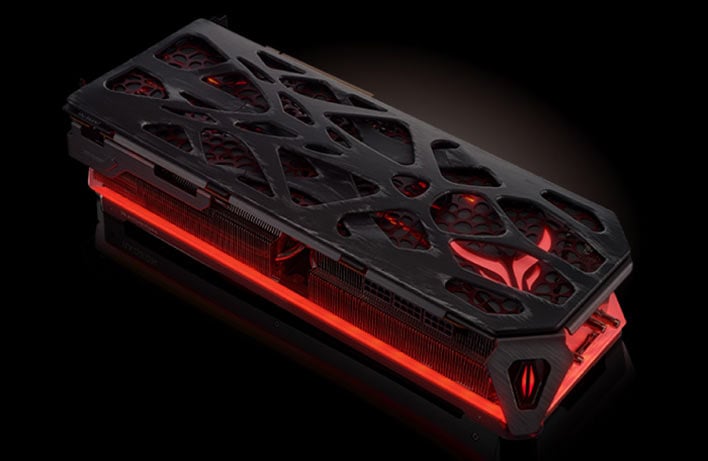 The most striking of the two new swappable backplates is probably the 'Generative Devil Skin' (pictured directly above). PowerColor claims with some bombast that this "unique mesh skin that breathes life into your Red Devil card like never before." Indeed, it looks like an artistic take on a generative design, though it isn't unique, as claimed, in the world of computer design and cooling. For example, InWin has previously marketed generative design
Yong PC cases
, and cooling company
Diabatix
uses generative design to optimize heatsinks.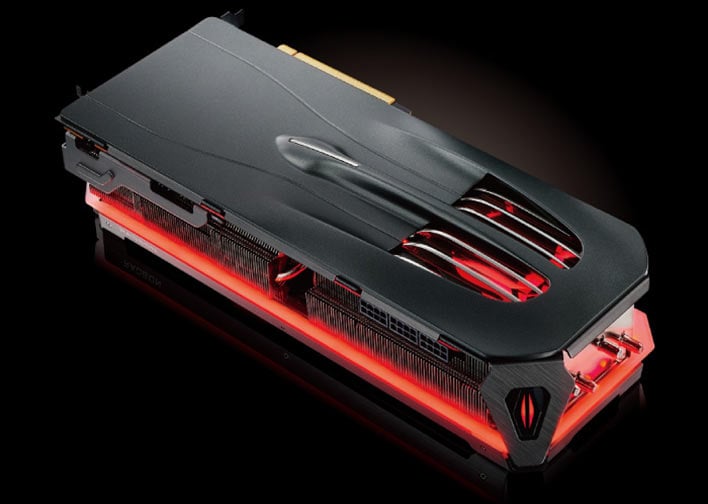 PowerColor's second custom backplate is called the 'Intrusive Devil Skin' (above). We aren't sure where the naming idea for this one comes from. However, it is indeed quite "a stylish and unobtrusive state-of-the art look," especially compared with the Generative option.
Whichever of these you might like, you need a compatible graphics card. The cards with the requisite size and magnetic positioned mounting pads are said to be any from the Red Devil RX 7900 series. PowerColor says that the magnetic mounting is quick, simple, yet secure. Users don't have to remove their standard flat backplates to fit these new designs.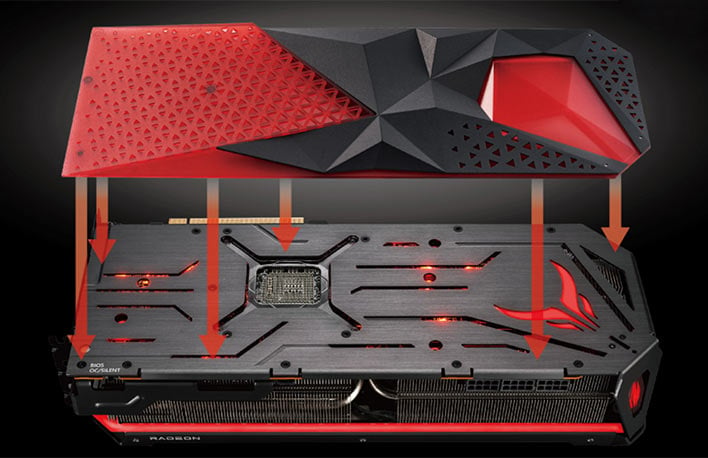 Those with a keen interest in graphics card development might note that the PowerColor Red Devil
RX 7900 XTX
Limited Edition launched with a replaceable backplate similar to these new designs. That particular card came with the 'Lava' interchangeable backplate (seen above) "based on the concept of the hell environment where the Red Devil lives." It features interesting textured twin tone design with mixed red translucent and black opaque sections.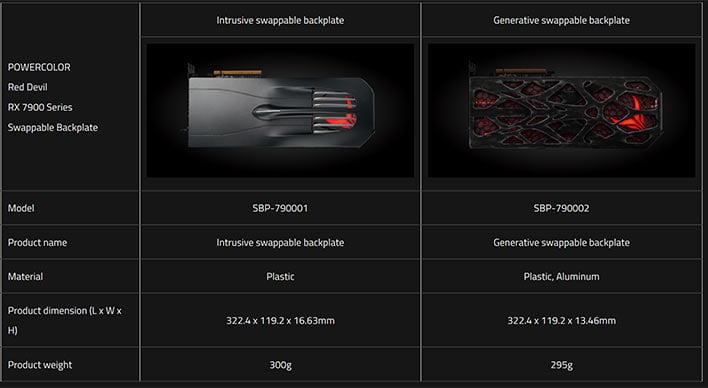 PowerColor
says its Generative and Intrusive Devil Skins will be available for purchase at $59.99 and $29.99, respectively. We could add them to the shopping basket at
shop.powercolor.com
, and they seemed to be in stock and ready to go, but you have to add postage plus the applicable sales tax.