Pixel 7 And 6 Owners Are Getting Google's January Play System Update But There's A Problem
Owners of Google's Pixel 6 and 7 smartphones are saying that there is a major problem with the January Play system update. According to some Pixel owners on Reddit, the latest update is not actually doing anything.
Google has had something of a rough patch with its Pixel flagship smartphones as of late. The Pixel 6 had its share of issues, including a very finicky fingerprint sensor, as well as some complaints of
dead pixels
by the camera cutout. November's security patch addressed an issue of a relatively
low-skill bypass
of the user's lock screen. Now, owners of the Pixel 6 and 7 are reporting on Reddit that January's Play system update is not doing anything.
The issue is that once the user downloads the update and then reboots the device, it still indicates that the phone is still on the November patch. One owner on Reddit even reported that they have received 3 different updates, and the phone still reports only having the November patch.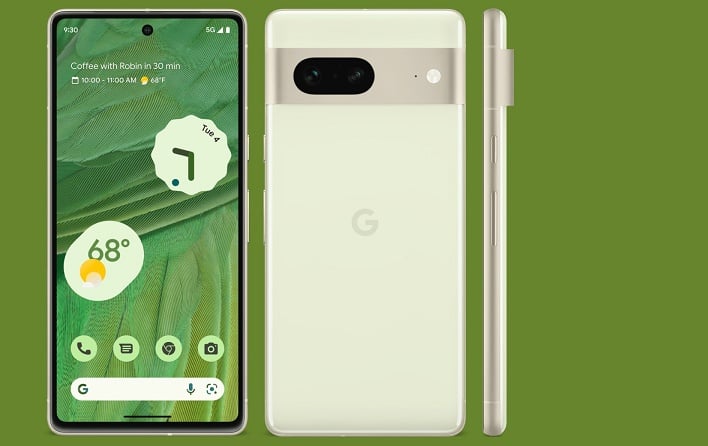 The update, 63MB on the Pixel 7 and about 59MB on the Pixel 6, is said to include bug fixes for Account Management, Security and Privacy, System Management and Diagnostics, and Utilities-related services. It also includes updates to various services.
Android Police
reported having the same issue on a pair of Pixel 7 units. The first unit remained on the November build, and the second was updated to Android 13 QPR2 Beta 2.1 after installing the Play system update, but it "did not bump the build to January." However,
Phone Arena
stated that it was able to update a Pixel 6 and a Pixel 7 successfully.
If you are curious as to which version of
Play system
your Pixel smartphone is running, go to Settings > About phone > Android version. Once there, you will see the versions for the Android and Google Play system updates. If you are still on a version prior to January, you can tap that section to check for an update.